Kamran Akmal suggests brother Umar to learn from MS Dhoni, Sachin Tendulkar and Virat Kohli
Kamran, who played 53 Tests, 157 ODIs and 58 T20Is for Pakistan, suggested Umar to learn from others as there are many distractions in life.
Updated - Apr 29, 2020 1:52 pm
234 Views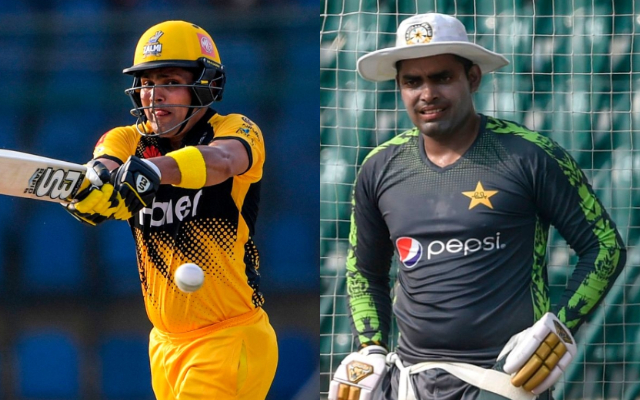 Follow us on Google News
Umar Akmal, on Monday, was banned by Pakistan Cricket Board for three years from all forms of cricket after the wicketkeeper-batsman failed to report a corrupt approach. Under the PCB's anti-corruption code, a player is required to immediately report to a team manager or the officials of the anti-corruption unit after he receives an offer to fix a match.
If a player fails to report the match-fixing approach, he can face a penalty– suspension of six months to a lifetime ban– if he is found guilty under such circumstances. Umar Akmal's career has been marred with controversies since his breakthrough in the national side. He has been in many controversies in the past too due to his disciplinary problems.
Umar's brother– Kamran– who has also donned the jersey for Pakistan– opened up on the ban and gave him a piece of advice. Kamran also stated that Umar needs a bit more support and it has been a very difficult time for the 'Akmal' family because of COVID-19 outbreak as well as Umar's ban.
"It has been a difficult time for us as a family with not just Covid19 but with the situation around Umar. He can never be what the media says he did. He may have reported late, but PCB should deal with him like anyone else. Cricket is our bread and butter. He has been dealt a very raw deal by the previous management (led by former coach Mickey Arthur). He needs a bit more support," Akmal told a chat show Cow Corner Chronicles.
'Umar is still young': Kamra Akmal
Kamran also suggested Umar to follow the footsteps of Indian stalwarts like Sachin Tendulkar, Virat Kohli and MS Dhoni. According to Kamran, Kohli was also different during his early days of Indian Premier League (IPL). However, the Indian starts turned the tables in his favour by changing his attitude and approach. The senior Akmal also cited the example of Babar Azam and said that the right-hander has cemented his name in the top three batsmen in the world.
Kamran also cited examples of MS Dhoni and Sachin Tendulkar. According to Kamran, both the Indian stars only focused on the game and stayed away from controversies throughout their career. Kamran, who played 53 Tests, 157 ODIs and 58 T20Is for Pakistan, suggested Umar to learn from others as there are many distractions in life.
"My advice for Umar is that he has to learn. If he has made a mistake, he must learn from others. He is still young. There are many distractions in life."
But he must learn from say, Virat Kohli. In the early days of IPL, Virat was different and then he changed his attitude and approach. Look how he has turned into world's number one batsman. Then there is our own Babar Azam who is now in the top three in the world," said Kamran.
"Then there are other examples like Dhoni. Look at the way he led his team. Then Sachin paaji who was always away from controversies. These are fantastic examples before us. We should observe and learn from them."
"They only looked at the sport. Off the ground their behaviour was impeccable with their fans and they are fine ambassadors for the sport. We can only benefit from their examples. All this benefits our country as well just from looking at these guys, especially the current lot of Kohli, Babar Azam and Abid Ali," he added.
Follow us on Telegram