#MeToo Movement: Lasith Malinga accused of sexual harassment
This comes a shocking news for the cricketing fraternity.
Updated - Oct 11, 2018 3:08 pm
2.2K Views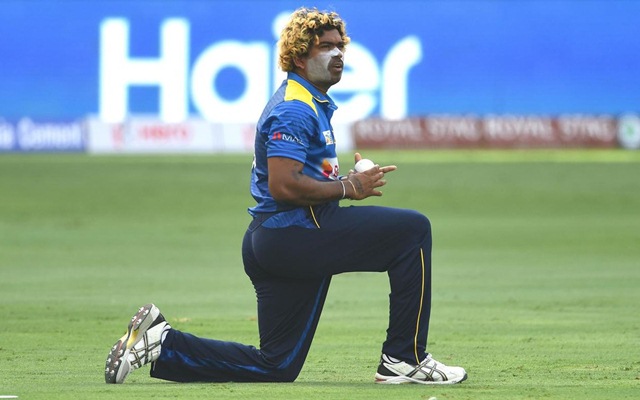 The world is in shock as women from various segments of show business and media industry have levelled charges of sexual harassment against some big names. In India, it started with Bollywood as actress Tanushree Dutta alleged that veteran actor Nana Patekar had attempted to abuse her and the #MeToo movement started to trend on social media. It has reached the cricketing fraternity now as renowned Sri Lankan cricketer Lasith Malinga has now been accused of sexual harassment.
Malinga has been accused of forcing himself on a girl during his stay at a hotel in Mumbai. A prominent playback Singer Chinmayi Sripada has exposed the truth on her official handle on behalf of the victim who wants to remains anonymous. The said incident happened during the Indian Premier League (IPL). The cricketer has represented Mumbai Indians (MI) in the IPL and even this season was part of the team albeit in the support staff.
This allegation comes as a huge news for the cricketing fraternity as it remains to be seen if Sri Lanka Cricket (SLC) or other authorities decide to investigate into the matter.
"I'd like to remain anonymous. A few years back when I was in Mumbai, I was looking for my friend in the hotel we were staying in. I bumped into a very famous Sri Lankan cricketer during the IPL season who said my friend was in his room. I go in and she's not. He then pushed me in the bed and proceeded to climb onto my face."
"Mind you I'm tall and about same body weight & I couldn't fight him back. I closed my eyes and mouth but he used my face. Then the hotel staff knocked on the door to replenish the bar which he went to open the door. I quickly ran into the washroom, washed my face and left as soon as the hotel staff left. I was humiliated. I knew people would say that you knowingly went to his room, he's famous, you wanted it or worse you deserve it," the allegation post read.
Here's Chinamyi's tweet:
Cricketer Lasith Malinga. pic.twitter.com/Y1lhbF5VSK

— Chinmayi Sripaada (@Chinmayi) October 11, 2018
Ranatunga also in the news
Only recently, former Sri Lanka captain Arjuna Ranatunga was accused of sexually harassing a flight attendant. She accused him of grabbing her by the waist when the girl's friend in a Facebook post and also went on to add that when she told the reception about the issue, the response was, "it is your private matter."
The fact that the #MeToo movement is blowing strong, quite a few allegations are resurfacing on a daily basis and a lot of activists expect it to expose many popular and celebrated names in various industries.
*Disclaimer: This is a post based on reports from other media sources and CricTracker doesn't claim the responsibility that all the facts stated are authentically verified.