Microsoft CEO Satya Nadella feels Sourav Ganguly will be able to lead his company
Nadella was hugely influenced by Ganguly's leadership tactics.
Updated - Nov 9, 2017 3:52 pm
1.2K Views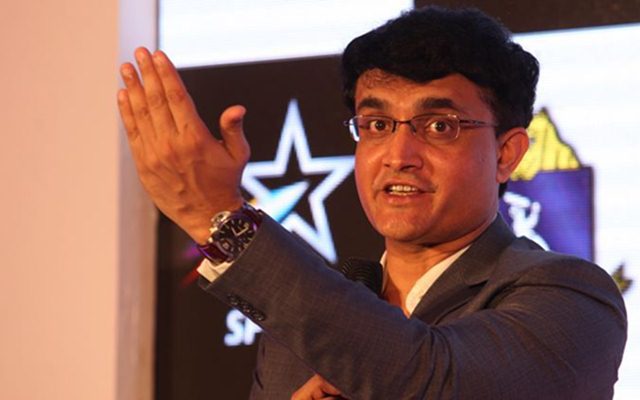 Some players are known for their extraordinary talent in batting and bowling departments, some are known to be an electric presence in the field, and some are best remembered for their outstanding ability to lead from the front. Former Indian skipper Sourav Ganguly falls in the 3rd category. While his fans will say he is the best ever Indian captain and some will disagree, the Chief Executive Officer (CEO) of Microsoft Satya Nadella feels that his leadership style matches with Ganguly.
Nadella, who was on a short little tour to India to promote his book 'Hit Refresh', is a perennial cricket lover. Indeed, he was playing with a Kookaburra ball when he heard that he is going to be the 3rd CEO in the history of Microsoft, after renowned personalities like Bill Gates and Steve Ballmer. Being a cricket fan, he was subjected to various questions regarding the game.
When he was asked to name the player whose leadership style matches with his, the answer came without a second thought. "Sourav Ganguly, the unlikely captain from West Bengal," said Nadella, as per reports in The Telegraph. He used the word 'unlikely' because he feels just like Dada was an unlikely skipper, he also was unlikely to be the CEO of $85 billion giant.
"That was the first time when I saw somebody bet on kids from Uttar Pradesh…. Dhoni also came up around that time…. I am a big believer in people like that who, not because of their individual achievement on the field, have fundamentally brought about a broader change which has now come to the fore," Nadella further said, referring to Ganguly's style of unearthing the hidden gems from various unexplored parts of India.
"When you see somebody like Umesh Yadav make it into the Indian team, when you see people from every state making it on merit, (you wonder) how did that happen? Because (until Ganguly arrived) it was a system that was about the metropolis and maybe five-six states that essentially controlled Indian cricket. I don't that is the case anymore," he continued.
The son of an auto-rickshaw driver debuting in IPL was awesome
Unlike yesteryears, many young and budding talents from very humble backgrounds are breaking into the bigger scheme of things nowadays. Referring to the meteoric rise of Mohammed Siraj, Nadella said, "I recently learnt that the guy who made his debut in the recent IPL league came from a neighbourhood in the vicinity of the place where I grew up in Hyderabad. He (Mohammed Siraj) was the son of an auto-rickshaw driver. When I read that, I thought this is amazing."
"When you think of the Hyderabadis who made it into test cricket in the era when I grew up in, there were the Nawabs (Tiger Pataudi), there was the Nawab's cousin (Saad bin Jung, who played for Hyderabad and was a schoolmate), and now things have changed," he concluded.