Pakistan retain top spot as India slides down to fifth spot in updated ICC T20I rankings
The new T20I team rankings saw 80 teams enlisted.
Updated - May 3, 2019 4:01 pm
5.6K Views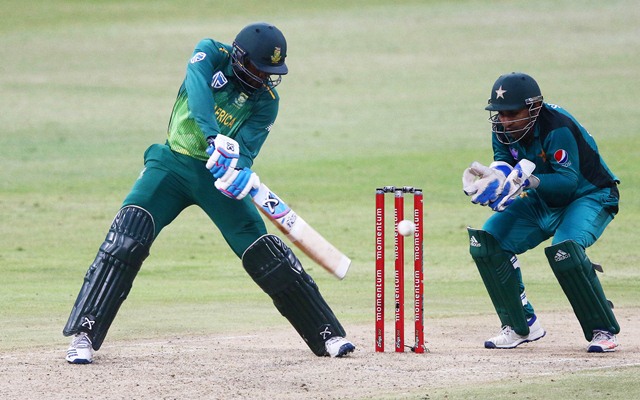 The International Cricket Council (ICC) has revealed the new updated T20I rankings. Pakistan continues to have a stronghold of the top spot as the new rankings saw 80 teams, who will now be able to measure their development in the shortest format, recognized by the world body as the vehicle for the growth of the game.
The 2009 World T20 winners Pakistan are on 286 points followed by South Africa (262), England (261), Australia (261) and India (260). The new list sees big changes given the changed criteria as the series results from 2015-16 are removed and outcomes from 2016-17 and 2017-18 are weighted at 50 per cent.
India slides down to number 5
South Africa and India have swapped positions two and five in the expanded table. Afghanistan and Sri Lanka move up one place each to 7th and 8th positions respectively with two-time World T20 winners West Indies tumbling down to the ninth spot. Meanwhile, Nepal, one of the most exciting teams on the cricketing scene have moved to 11th spot in the rankings.
Austria, Botswana, Luxembourg, and Mozambique are some of the new entrants into the Men's T20I ranking table, which features all the teams who have played at least six matches against other ICC members since May 2016. ICC had decided last year that all men's T20 matches between members from January 1, 2019, will be classified as internationals and hence the T20I men's rankings table was expanded.
ICC Men's World T20 2020 qualifications underway
The qualifications process for the upcoming Men's ICC World T20 2020, to be held in Australia, is underway. The process sees 58 T20I matches across five regional finals which will also mean that there will be possibly significant movements on rankings in coming time.
The first final was held in Papua New Guinea last month whilst the Africa final in Uganda (19-24 May), the Europe final in Guernsey (15-19 June), the Asia final in Singapore (22-28 July) and the Americas final in the USA (19-25 August) are still to come.
Six of the teams will join UAE, Hong Kong, Ireland, Netherlands, Oman, Papua New Guinea, Scotland, and Zimbabwe in the World T20 2020 global qualifiers, and will get a chance to improve their rankings in time to come.