Pakistan's fixtures in ICC World Cup 2015
Updated - Dec 18, 2014 5:16 pm
29 Views
Pakistan's fixtures in ICC World Cup 2015: Clubbed in Pool B alongside arch-rivals India, the Proteas, the Caribbeans, mates of their adapted home, United Arab Emirates, minnows Zimbabwe and associates, Ireland, Pakistan may look to turn around the tide after 22 years of their first World Cup win in 1992. They are having a topsy-turvy ride in ODIs now, but given the form of the seniors, they will certainly enter the tournament with some hopes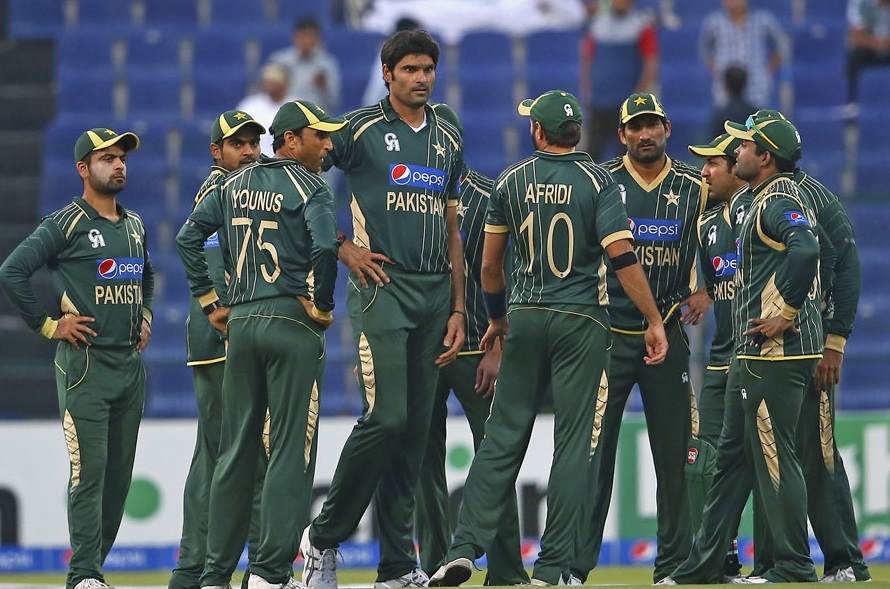 Follow us on Telegram
1. 4th Match: India vs Pakistan (Adelaide Oval) on February 15, 2015
The Pakistanis kick star their World Cup campaign against arch-rivals India and with less than 60 days to go, the match is already sold out. If records and statistics are anything to go by, Pakistan have lost to India every time they met at the mega event (1992, 1996, 1999, 2003 and 2011). Given the Asian population in Adelaide, the match promises to be heck of an encounter with India slightly ahead.
2. 10th Match: Pakistan vs West Indies (Hagley Oval, Christchurch) on February 21, 2015
Pakistan next make their way from Adelaide to Christchurch to face the Carribeans. Last time the two teams met at this stage, it was the Quarter Finals of the World Cup 2011, where Pakistan got the better of their opponents by restricting them to a paltry total. This time also Pakistan will look to repeat the same performance and thump the mighty West Indians.
3. 23rd Match: Pakistan vs Zimbabwe (The Gabba, Brisbane) on March 1, 2015
Pakistan next face the minnows, Zimbabwe after a gap of 8 days as they make their way to Australia. It is considered to be an easy game for them but we all know that cricket is an unpredictable game and Pakistan is an unpredictable team. So never take it as a surprise if Zimbabwe gets the better of the Asian team.
4. 25th Match: Pakistan vs United Arab Emirates (McLean Park, Napier) on March 4, 2015
With just a gap of 3 days, Pakistan will be again in New Zealand to face United Arab Emirates. It won't be hard for a full member to beat a side, that will be playing at this stage for the first time in 16 years. So expect Pakistan to go all-out on U.A.E. and attack them.
5. 29th Match: Pakistan vs South Africa (Eden Park, Auckland) on March 7, 2015
It will be the second toughest match for Pakistan after the India game as they take on another pre-tournament favourites, South Africa in conditions that will not favour them. With the world-class pacers that South Africa have in their team, it will be difficult for Pakistan to get going if they are not off to a good start.
6. 42nd Match: Ireland vs Pakistan (Adelaide Oval) on March 15, 2015
How can they forget the memory of the debacle in 2007 World Cup. Pakistan lost to minnows Ireland and made an early exit from the tournament. The next day was the black day of cricket as their coach Bob Woolmer was found dead in the his hotel room. Almost 8 years after the debacle, Pakistan face the same opposition and will look to win the match as a tribute to their former coach, Bob Woolmer
Note: All matches except the second one are Day-Night matches. The matches in Australia will start at 2.30 PM Local Time, whereas the matches in New Zealand will start at 2 PM Local Time. The day match will start at 11 AM Local Time
Follow us on Google News