Ravindra Jadeja remains upbeat as International Cricket returns to Rajkot in his absence
It's still India which is playing out there, But thoda dard toh hota hi hai: Jadeja's sister
Updated - Nov 4, 2017 2:11 pm
457 Views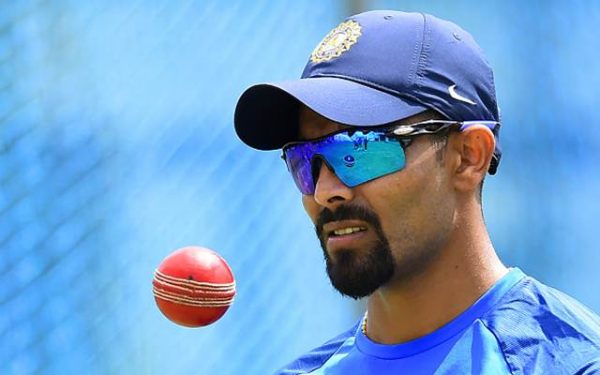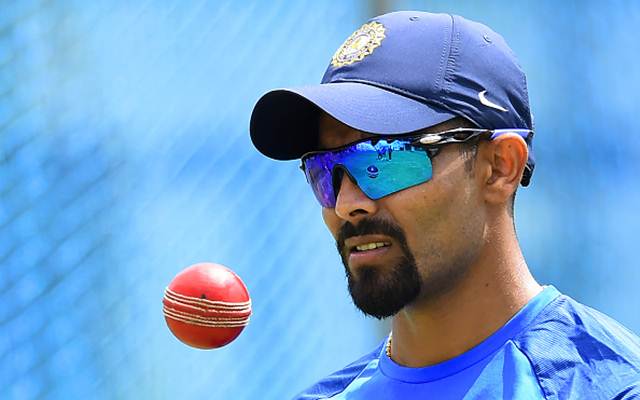 With India winning the first T20I against the Kiwis at Ferozshah Kotla, Delhi, the action now shifts to the Saurashtra Cricket Association Stadium at Rajkot without the presence of their local star Ravindra Jadeja, who has been 'rested' in the limited-overs leg of the season along with his partner in crime Ravichandran Ashwin.
Presently, Jadeja has been going through the grinds of the Domestic season with Saurashtra along with Cheteshwar Pujara in front of empty stands. However, the large pool of fans who flocked in for Jadeja for a selfie at the end of the rare wicketless day against Jharkhand might have been music to the ears for the southpaw. Not to forget, Jaddu still is one of the major stars of the Indian cricket team.
Unfortunately, this is the second time Ravi Jadeja had to miss out on the opportunity to play in front of his home crowd as he was dropped from all formats when South Africa toured India back in 2015. Any scope of a boycott from the Rajkot crowd has been ruled out by the SCA officials as they expect a house-full audience during the 2nd T20I against New Zealand.
Jadeja's sister Naina, who manages 'Jaddu's Food Field' restaurant, allegedly made a killing during the IPL with her 'Manchurian food' stall at Rajkot this season of the IPL and was buoyed by the fact her brother was representing the Gujarat Lions.
However, this time around she lacked the zeal she had a few months back as she claimed, "I don't have time and energy to put up the stall or watch the match this time. It's still India which is playing out there, But thoda dard toh hota hi hai (you still feel bad)," while stating that her decision is not influenced by her brother's absence.
Ravindra Jadeja has always been known to shy away from the media and not giving many interviews. He lets the bat and the ball do the talking instead. It was only a few days back when he had filled in his boots with as a double century and a seven-wicket haul against Jammu and Kashmir.
Jadeja never complain about being rested
"He didn't play a single bad shot during that chanceless knock. And then he applied the same effort while bowling. Jadeja is mentally very strong. He understands that others are being tried too by the selectors. He's just focused on his game and on the Ranji Trophy. I've never heard him and (Cheteshwar) Pujara complain about these things. " commented his Saurashtra Coach, Sitanshu Kotak according to TOI.
"They never let negativity creep into their system, which is a positive sign for me as a coach now because I believe that when you become negative, it starts affecting your focus and performance. This is the reason why they're such good cricketers. This is their strength. Jaddu is quite close to me, but I've never heard him say that why am I being rested, or why are others being tried. He just wants to do his best for the team he plays for," concluded Kotak.