RCB is my favourite IPL team, Kohli and De Villiers idols: Fabian Allen
Allen shares his insight on the different aspects of his career as well as his personal life.
Updated - Dec 16, 2018 9:01 pm
856 Views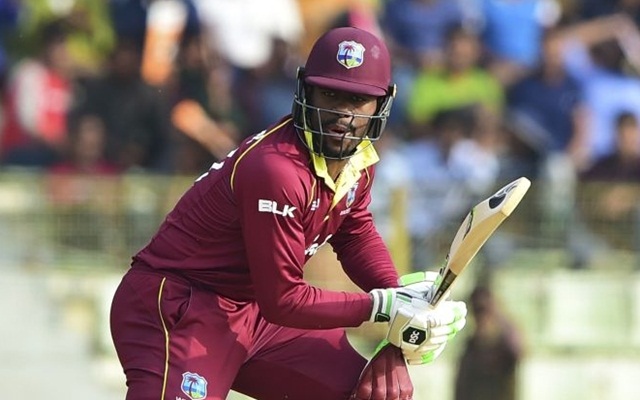 Follow us on Google News
Fabian Allen, the Jamaican cricketer, shot into the limelight with his heroics in the Caribbean Premier League (CPL) this year while playing for St Kitts Nevis and Patriots. Though he got an opportunity only in four matches during the tournament, the all-rounder made the most of it thereby proving his mettle in the shortest format. But Allen hogged the headlines for his 30-ball 75-run knock in the inaugural edition of the Global T20 Canada while playing for Cricket West Indies B side.
He was one of the most consistent performers for his team in the tournament and ended up scoring 169 runs in eight matches at a massive strike-rate of 181.72. Allen also bowled well to concede runs only at an economy of 6.58 which is incredible in T20 cricket. On the back of these power-packed performances, the 23-year-old was picked in the Windies ODI and T20I squad for India tour.
International debut on India tour
Subsequently, he was handed over his international debut in Pune in the third match of the five-match series which the Caribbean side won to peg the hosts back. It was a special moment for Allen as his team had won and moreover, he had fared decently while bowling to the Indian stalwarts.
While speaking exclusively to CricTracker, Fabian Allen recalled the special moment of his career and also gave an insight into what was going through his mind at that time. "First and foremost, I would like to thank God for everything. Making my international debut against India was successful as playing in India is a tough challenge for the West Indies and for me.
"Bowling at Virat Kohli who is the best in the world was challenging for me. But I am happy that in patches I execute my plan and held my nerve to put the ball in the right areas. It was a great learning for me which will help going forward in my career," Allen said.
On playing in IPL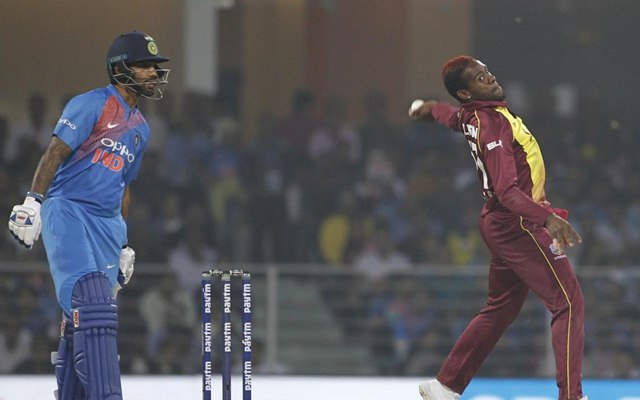 Featuring in the Indian Premier League (IPL) is a dream for almost every budding cricketer and Allen is one of them. He is ready to be part of the T20 extravaganza and also acknowledges the fact that the players from the Caribbean are the best suited for the shortest format.
"West Indies have done very well in T20s because the players are very attacking which is a must in T20s. Chris Gayle, Andre Russell, Kieron Pollard are the best while Nicholas Pooran is the upcoming youngster who can strike the ball well.
"Definitely, I am looking for an IPL spot. That's my dream so I wouldn't mind if it comes true this Christmas. I would be very happy. I try to play T20s and do well so that I can get a spot in the IPL. I am working hard and still young and looking for opportunities," the Jamaican further added.
"RCB," exclaimed Fabian Allen when asked about his favourite team in the cash-rich league. "Of course, RCB is one of my favourites. AB de Villiers, Virat Kohli and Chris Gayle are my idols. IPL is very challenging and that's why I want to play it. I feel like I am 100 per cent ready for IPL. Just looking for someone to grab me in their team. I am ready."
I am a batting all-rounder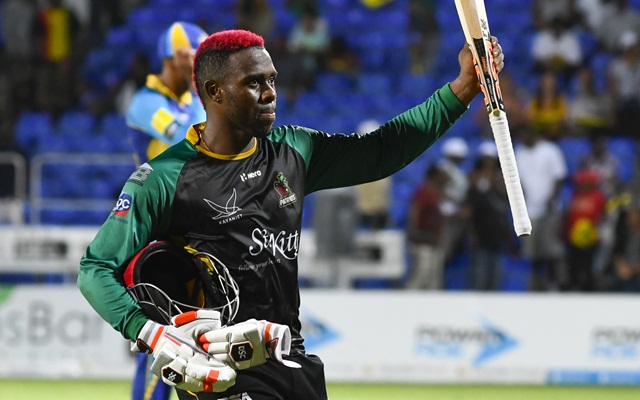 Fabian was totally honest about his role saying that he is a batting all-rounder. Though Windies has so far used him in the bowling department more. Having said that, he also believes that it is a challenge for an all-rounder to balance both the aspects of the game. "Honestly, I would say I am a batting all-rounder. My bowling also has been successful. It is something you have to just balance both of them.
"If you have to become the best all-rounder, you have to stick to both of them and try to execute all of the plans going forward in your career. That is the goal I am having. I just want to be the best and looking forward to everything coming my way," the left-arm spinner told CricTracker.
On his experience of playing in Canada and CPL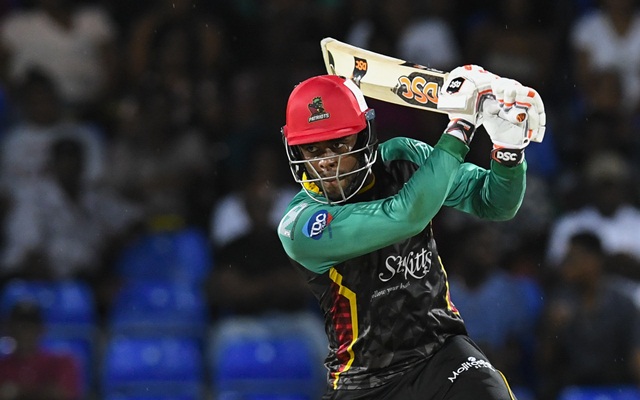 "T20 Canada league was fantastic. It was a good tour for me. Most of the teams were taking the West Indies lightly because we were youngsters. It was a good challenge for me. We were up against the best in the world like (Shahid) Afridi, Andre Russell, Gayle, Evin Lewis those players are attacking in T20s. It was a good experience. We went to the final. But unfortunately, we lost it. It was a good successful tournament and I am looking forward to more opportunities like it.
"It was a good experience to play in the CPL for the first time. I was able to contribute to my team with the bat and get good results. I learnt a lot which helped me build up my confidence," the flamboyant all-rounder was effusive while praising both the leagues.
His unique hairstyle
Fabian was excited when asked about his hairstyle and said that he likes the attention. " I do my hairstyle for a reason so that people recognise me. When I am on the field, I like attention. I just want the people to look at me. That is the reason for my unique hairstyle," he said.
On a serious note, the 23-year-old youngster admitted that he loves trying different things and likes his hairstyle as well. Interestingly, he also mentioned that he has tried keeping his hairs black for a while but people wanted him to go back to being himself. "To tell you the truth, I really like it. People recognise me because of my hairstyle.
"I tried it in black and the fans didn't like it. From then, I stick to colour and this hairstyle. I really love it and its working for me. My fans also appreciate it so it is something I will stick to," the Caribbean all-rounder signed off in style.
[interaction id="5c162e9608b5340f2b788421″]
Follow us on Telegram