Shane Warne remembers how Dean Jones brutally sledged him in 1992
Warne's debut turned out to be infamous as it didn't go as per his plans, and Ravi Shastri smashed him all over the SCG.
Updated - Sep 27, 2020 5:01 pm
949 Views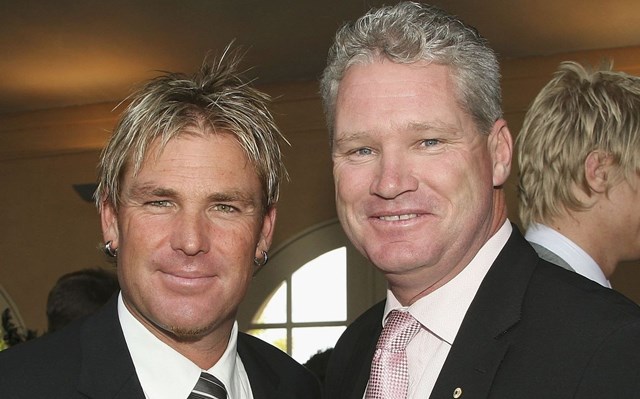 In the miserable turn of events, the cricket fraternity was left in shock after Dean Jones left the world surviving a massive heart attack. He was in Mumbai while preparing for the Dugout shoot, but something unfortunate was written in fate.
People are remembering him all over the world, and in the same light, former star spinner Shane Warne remembered Jones for his brutal sledge while the spinner was just starting his career.
When Warne walked in for his First-class debut match in the 1990-91 season, Jones was already an established name. The spinner was just included in the squad to make his Test debut against India at SCG in 1992 January.
His debut turned out to be infamous as it didn't go as per his plans, and Ravi Shastri smashed him all over the SCG. Warne did dismiss Shastri, but it was way too late as the batsman already amassed 206 runs by standing 10 hours on the crease.
"In that first Test I was getting smacked around the park, Ravi Shastri skies one to deep cover, and Deano takes the catch. He comes into the huddle and says, 'Well done champ'. He used to call everyone champ. He said, 'You've got your first one, they can't take that away from you," Warne wrote in The Daily Telegraph.
Shane Warne's horrific start in his Test career
The horror streak continued for Warne as he went wicketless in his second Test against Indian at Adelaide Oval. His career bowling average was at 228, but thankfully he was selected for Australia's tour to Sri Lanka.
However, nothing changed for him here, and he kept moving without success. He conceded another 107 runs without a wicket and at the end was able to dismiss a tailender, Pramodya Wickramasinghe.
"We went to Sri Lanka in 1992, and I was getting smacked all over the park again, and I got my second Test wicket. (Jones) came in the huddle and said, 'Well done champ, you now average 435 runs per wicket, well done,'" Warne recalled. This is how Warne remembered that the start of the career saw some brutal sledge hurled at him by Jones.