Stand-off between RCA and BCCI may end soon
BCCI had earlier stated that they would only lift the ban on RCA once Modi ceases to hold any office in the association.
Updated - Aug 9, 2017 7:52 pm
160 Views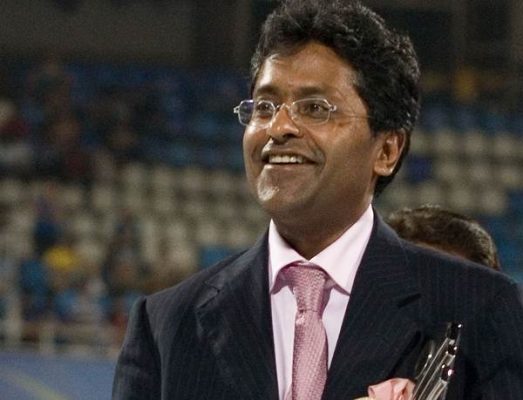 The long standing deadlock between the Rajasthan Cricket Association and the BCCI is expected to come to an end soon. The RCA was banned by the BCCI as Lalit Modi held the position of the president of the Nagaur District Cricket Association. As per the reports of the DNA, Modi is now set to resign from his post which will pave the way for the return of the RCA into the BCCI fold.
Modi to step down on August 19
Modi is expected to put in his papers on August 19 in Jaipur. Modi was not allowed to hold any position in the Board as the BCCI suspended him in 2010. Earlier, Modi's son – Ruchir Modi – contested the RCA elections but lost the battle to former president and Congress leader CP Joshi which was a big setback for the Modi faction.
"It is true that Lalit Modi has decided to stand down from the post of president of Nagaur DCA. We will make it official during the August 19 Annual General Meeting. As per BCCI, he is not eligible to fight elections and also he has completed nine years in office. For the welfare of the game he has taken this decision," source close to Modi was quoted as saying by DNA.
Exodus of players following RCA ban
A number of cricketers had left Rajasthan following the board's suspension with the likes of Robin Bisht switching to Himachal Pradesh in quest of better opportunities. The state association stopped receiving funds from the BCCI which made it difficult for the board to function. The Sawai Man Singh Stadium in Jaipur was also banned and barred from hosting any international or IPL matches by the BCCI.
Earlier, the BCCI informed the newly elected Joshi that RCA would continue to be banned by the board until Modi ceases to hold any position in the association.
The BCCI had suspended Modi on 22 charges including money laundering, betting and bypassing the governing council. He then sought asylum in London and fought a case against the BCCI besides blaming N Srinivasan for his ouster. Out of the 22 charges, 8 charges were proved against the 53-year old which resulted in him getting banned for life.