T20 Mumbai League 2019: Prithvi Shaw to lead 'North Mumbai Panthers' for season two
It's a well-rounded team, with heavy-duty batting and an attacking bowling attack, coupled with sprightly fielding.
Updated - May 8, 2019 7:11 pm
5.6K Views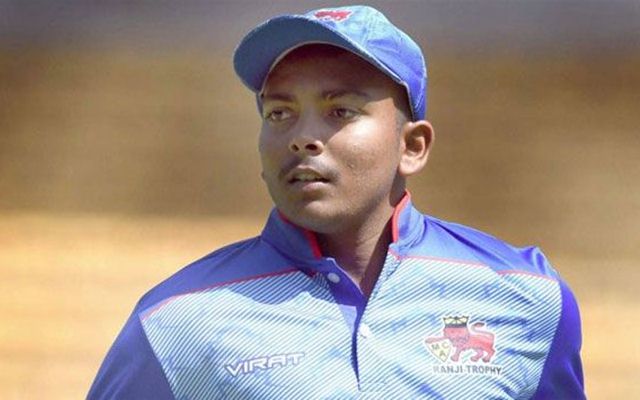 Mumbai 8th May 2018: The T20 Mumbai league is gearing up for its second season starting from 14th May, 2019. T20 Mumbai League was first announced in 2018 with the legendary Sachin Tendulkar as the brand ambassador. An initiative by Probability Sports and Mumbai Cricket Association, the tournament will be held from May 14th 2018 in Mumbai. The North Mumbai Panthers will be led by India's ace national player and former Indian national under-19 team Captain "Prithvi Shaw".
The T20 Mumbai League offers a great platform for experienced and new players alike to share the dressing room and playing field. North Mumbai Panthers includes an interesting mix of these players. Apart from Captain Prithvi Shaw, the team will see exciting emerging talents such as Yashasvi Jaiswal, Pravin Tambe, Sairaj Patil, Sumeet Dhekale, Prathamesh Dake, Atif Attarwala, Vikrant Auti, Aashray Sajnani, Ajinkya Patil, Neil Narvekar, Onkar Gurav, Moondeep Mangela, Rahul Sawant, Shashikant Kadam, Vishal Dhagaonkar, Swapnil Salvi, Jude Singh, Karan Nande and Aditya Rane.
It's a well-rounded team, with heavy-duty batting and an attacking bowling attack, coupled with sprightly fielding. The team has veteran cricketer as Umesh Patwal as a Coach.
AIm to bring the best of local talent
Said Team Co-owners Mr. Rajdip and Sandip Gupta, "T20 Mumbai league started with the aim of bringing the best local cricket talent of Mumbai. We are very thrilled to be a part of the second season for T20 Mumbai League, and we are looking at finding some truly spectacular local cricket heroes in Mumbai. North Mumbai Panthers have sharpest players in the team like Captain Prithvi Shaw, Sairaj Patil, Yashasvi Jaiswal, Pravin Tambe, Sumeet Dhekale among others. We are looking forward for an exciting tournament." 
Mumbai has been one of the most important cities for Indian cricket with a number of players emerging out of Maharashtra's capital. The Mumbai T20 League is set to give rise to more such players in the future. The T20 Mumbai League expects to capitalise on the craze and talent by creating a T20 league that is exclusively for the people of the city.