The Kapil Dev Problem for India: 5 all-rounders who perished without 'fulfilling' the promise
We take a look at a few Indian all-rounders who didn't really make it big in the international stage.
Updated - Feb 27, 2018 6:45 pm
5.2K Views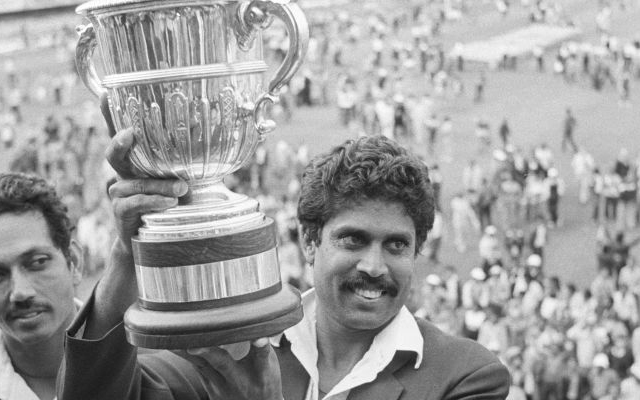 Follow us on Telegram
It is often said that India and it's historic title at the 1983 Prudential World Cup could become a reality because they had a pool of all-rounders. While the towering figure called Kapil Dev led the pack, there were handy people like Mohinder Amarnath, Madan Lal, Roger Binny, Ravi Shastri, Manoj Prabhakar and more than useful tailenders like Balwinder Singh Sandhu and Chetan Sharma. The accumulation of these talents had made India a top one-day international (ODI) side in the 1980s and they went on win big tournaments like the World Cup and World Championship in Cricket.
However, by 1987 when India came close to another World Cup win but lost in the semifinal at home, most of these players started hanging up their boots. Amarnath quit in 1989 and by the turn of the 1990s when Mohammad Azharuddin took over as the skipper, the glorious generation was gone excepting a few, including Kapil Dev, who was gradually approaching the twilight of their careers. And by the middle of the 1990s when the likes of Shastri, Kapil, and Prabhakar also quit the game, there was no replacement whatsoever for them. The result? From a balanced side with the bat and ball in the mid-1980s, India turned into a batsman-heavy team with a weak bowling department struggling to deliver, especially in foreign conditions.
However, India was so engrossed with the rise of a special talent called Sachin Tendulkar then that the crucial shortcoming in form of lack of all-rounders did not attract the same attention as it should have. The image of Prabhakar, probably India's last genuine all-rounder, giving up pace bowling and delivering off breakers to a murderous Sanath Jayasuriya in the 1996 World Cup was a pathetic advertisement of India's all-rounding capacity. Incidentally, it was also Prabhakar's last outing in international cricket.  
Thereafter, started India's sordid tale of the missing all-rounders – something which cost them dearly against teams like Australia, South Africa and Pakistan that had rich reserves of all-rounders. With a weak lower middle order and tall tail, India remained over-dependent on the likes of Tendulkar (and later Sourav Ganguly and Rahul Dravid and the Virender Sehwags, VVS Laxmans and Yuvraj Singhs even later) and had little resolve in turning around games once the cream was gone.
It was during this time – the mid and late 1990s and early 2000s – that India started believing in making all-rounders out of the existing players or hoping that they would fulfil the expectation of all-rounders by honing their batting and bowling skills and bring the much-needed flexibility in the side to compete with the best in the world. Here, we list five such players who India hoped would emerge as all-rounders but did not eventually.
1. Irfan Pathan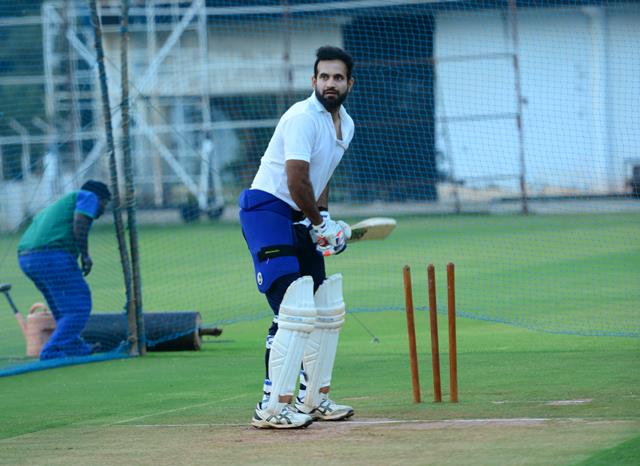 Stats: 1 century and 7 five-wicket hauls in Tests; 100 wickets and over 1,100 runs in Tests; 1 hat-trick in Test; highest score in ODI 83;  best ODI bowling 5 for 27
Perhaps the biggest victim of the 'all-rounder manufacturing' project. The bubbly left-handed bowler who had a decent batting capacity made his international debut in the 2003-04 tour of Australia and he did well to catch attention. He also took a hat-trick in the first over of a Test match against Pakistan in Pakistan in 2006.  Many had already started seeing another Kapil Dev in the making and there began the process of harming Pathan's talent.
Though the Baroda man does not concede so, a large section believes India's controversial coach Greg Chappell had ruined Pathan's prospects by trying to make him a batting all-rounder by regularly promoting him up the batting order in the ODIs (487 runs in 18 matches).
The over-emphasis on batting affected Pathan's natural swing and after he suffered injuries and lost pace, the talented player only became a shadow of his former self. Forget becoming another Kapil Dev, Pathan was done in international cricket by the time he turned the mid-20s. He played his last Test at 24 and last ODI and T20I at 28. Pathan has a century and seven five-wicket hauls – something which makes his resume as promising as that of a quality all-rounder but Pathan's quality could never be achieved.  
At 33 today, Pathan's name is not even called at the auction of the Indian Premier League. Today, when we are putting yet another youngster Hardik Pandya under pressure by comparing him with the great Kapil Dev, we should take a pause and look back at what happened to Pathan as we tried to force things on him.  
Follow us on Google News