Top Stories: Things that made news in the cricket world today
All the news stories that hogged the headlines today.
Updated - Jun 8, 2020 8:14 pm
195 Views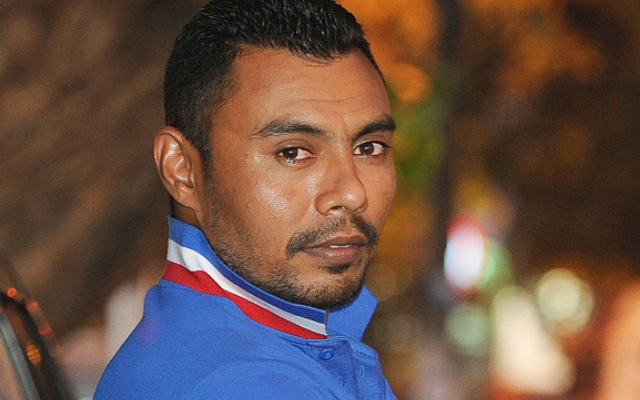 T20I series against Australia doesn't make sense if T20 World Cup gets postponed: BCCI official
The Board of Control for Cricket in India (BCCI) said that there's no point playing the bilateral T20I series in Australia if the T20 World Cup later this year gets postponed.
Brisbane, Canberra and Adelaide are scheduled to host the series from October 11 to October 17.
A board official said that the series was to be a preparatory one for the players ahead of the mega event.
I would like to give Pakistan quality leg-spinners once again: Danish Kaneria
Pakistan has always produced some great bowlers over the years. Danish Kaneria was one of them.
It should be pointed out that he is the fourth-highest wicket-taker in Tests after Wasim Akram, Waqar Younis, and Imran Khan.
However, he doesn't get as equal recognition as them. Simply, because of his involvement in the spot-fixing scandal in the United Kingdom.
Ben Stokes' comment fired up Marlon Samuels in the T20 World Cup 2016 final: Darren Sammy
Ben Stokes and Marlon Samuels– these are two cricketers who have been part of controversies.
Both on and off the field. So, it was quite obvious when the two players meet on the field and had a go at each other, things might turn a bit ugly and it did.
The two players have engaged in a fierce war of words when the West Indies and England were playing a Test match in early 2014.
Racism isn't okay, one should never keep things bottled up: Jofra Archer
Jofra Archer, the England fast bowler, has come down hard against racism, saying that instead of not speaking about it, one should always be vocal regarding the grave matter.
Archer's stern comments came after George Floyd, and African-American, lost his life on May 25.
He was in police custody at Minneapolis in the United States of America (USA).
Liton Das and Soumya Sarkar reveal the story behind their jersey numbers
Soumya Sarkar and Liton Das are two young cricketers from the current Bangladesh squad.
The two players are likely to carry the legacy of Bangladesh once their seniors retire from the game.
As they try and make in the international arena, the two players have revealed how their jersey number came to be.
'Time for him to leave the game' – Lisa Sthalekar slams Geoffrey Boycott for his take on women commentators
Former England skipper Geoffrey Boycott sparked controversy after he published a controversial column in the London Telegraph, in the wake of ending his 14-year long association with BBC's Test Match Special commentary team.
Boycott cited COVID-19 pandemic as the reason behind his departure ahead of England's home series against West Indies.
Meanwhile, Boycott, in his column, insisted that only men who have played Test cricket should be "expert" commentators in Test cricket coverage.
'Gift of talent married with hunger to improve' – Kane Williamson on Virat Kohli's growth from his U19 days
Kane Williamson, the New Zealand captain, shares a healthy camaraderie with Virat Kohli and has always lavished praises on his Indian counterpart.
After having playing alongside him since their U19 days, Kane seems to have known the Indian skipper upside down.
Recalling the early days, The Black Caps' skipper felt that it wouldn't take much time for Kohli to break into the international arena.
I don't consider myself competing with Rishabh Pant, want to play alongside him: Sanju Samson
Over the past few years, many cricket experts have seen Sanju Samson and praised his skills.
However, the Kerala wicketkeeper-batsman hasn't yet made it big at the international level.
For the longest part of his cricket career, Samson didn't get a proper opportunity like many other wicketkeepers in the country.
'I wouldn't be worried because of my pace' – Micheal Holding on bowling against players like Rohit Sharma, AB de Villiers
Micheal Holding was one of the most fearsome bowlers during his era.
Any batsman who has faced him at his peak would tell you that he was one of the fastest they had ever faced.
Such was the class of Holding. He had pace and he could move the ball as well.
'You have no right to level such allegations against me' – Saleem Malik hits back at people calling him a match-fixer
Saleem Malik was once one of the best batsmen in the Pakistan batting line-up.
In fact, a few days back, former Pakistan captain Inzamam-ul-Haq praised Malik as one of the best batsmen to come out of the country.
But, in 2000, Malik's career had ended in an abrupt fashion after his name came up in match-fixing allegations. He was charged and banned for life by the Pakistan Cricket Board (PCB) in 2000.