Top Stories: Things that made news in the cricket world today
All the news stories that hogged the headlines today.
Updated - Sep 14, 2020 10:29 pm
206 Views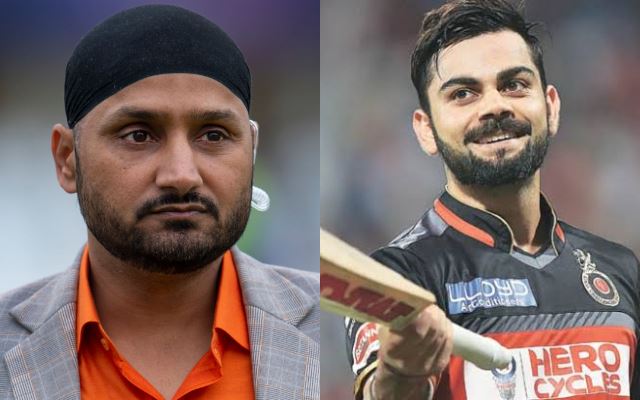 Follow us on Google News
Harbhajan Singh recalls a moment from IPL 2008 when he realised the potential in Virat Kohli
Virat Kohli's rise in international cricket is certainly an inspirational story for the budding cricketers. His name was already doing the rounds in the latter half of the first decade of the 21st century.
India off-spinner Harbhajan Singh got to know about Kohli from Lalchand Rajput and experienced the latter's talent first hand in the inaugural edition of the Indian Premier League (IPL).
Harbhajan was named the stand-in captain by the Mumbai Indians (MI) in Sachin Tendulkar's absence while Virat Kohli was playing for the Royal Challengers Bangalore (RCB).
'Do some research before criticising' – Jofra Archer hits back at Michael Holding over his Black Lives Matter comments
West Indies great Michael Holding recently slammed England and Australia for not taking a knee during their limited-overs series.
Holding, who has been a vocal advocate of the Black Lives Matter movement, said that it was 'lame' of teams like Pakistan, Australia and England to not show solidarity towards the battle against racism.
Holding expressed his disappointment and said that individual players could unilaterally make the gesture if they wanted to 'send a signal' to show they 'accept things need to change'.
'I think there is a bit of bromance' – David Hussey clears rumours of a rift between Andre Russell and Dinesh Karthik
Former Australian spinner Bradd Hogg, who plied his trade for the Kolkata Knight Riders in the 2015-16 season, stated earlier this month that the equation between Andre Russell and skipper Dinesh Karthik could turn bad for the team.
The rumours of their rift caught fire when Russell at a press conference last year, pointed fingers on some decisions made by the franchise.
Though Karthik has assured that things are sorted between them during his last interview, there are still some doubts hovering over the same.
'I just want to finish games like MS Dhoni does' – David Miller ahead of IPL 2020
We know how great a captain is when the list of people praising him seems endless. Another one in the league is South African star David Miller, who thinks MSD as cricket's greatest finishers.
He feels, Dhoni has taken Indian cricket to another level in the past decade with his ace match-winning skills.
His best was when he pulled off thunderous 97 to push Men in Blue lift the World Cup in 2011.
IPL 2020: Kings XI Punjab CEO opens up on the availability of England and Australia players
Contrary to the statements made by Kolkata Knight Riders CEO Venky Mysore, Kings XI Punjab CEO Satish Menon revealed that there is no clarity over the availability of the England and Australia players for the first few fixtures of the 13th edition of the Indian Premier League (IPL 2020).
The two teams are currently involved in a bilateral three-match ODI series against each other in England which is expected to run till September 16.
It was suggested that the players can directly be available for the selection in their respective team's squad without serving a mandatory six-day quarantine period as they will be travelling from a biosecure bubble of England.
IPL 2020: Gautam Gambhir points out the biggest difference between MS Dhoni and Virat Kohli
With the 13th edition of the Indian Premier League just a few days away, former Indian opening batsman Gautam Gambhir pointed out the major difference between the captaincy style of Chennai Super Kings skipper MS Dhoni and Royal Challengers Bangalore skipper Virat Kohli.
Gambhir also opined on the weaknesses of the RCB squad and how some patience and trust from the team management and captain can help the team in overcoming its shortcomings.
The cricketer-turned-politician reckoned that since Virat feels good about the overall squad, he trusts his players and gives them at least 6-7 matches before outcasting them from the playing XI.
IPL 2020: Delhi Capitals' skipper Shreyas Iyer reveals his aims and strategies for the tournament
Starting their campaign for the 13th edition of the Indian Premier League (IPL 2020) with a fixture against KL Rahul-led Kings XI Punjab on September 20 in Dubai, Delhi Capitals will be looking forward to claiming their maiden T20 title.
The Delhi-based franchise has the resources needed to do so, and only need to get their act together on the field now.
Changing the name of the franchise from Delhi Daredevils to Delhi Capitals had indeed changed the fortunes for the team as they had a monumental season last year.
'He started saying stuff that I really don't want to repeat' – Kesrick Williams recalls his banter with Virat Kohli on India tour in 2019
West Indies pacer Kesrick Williams recently opened on his state of cold war with Indian skipper Virat Kohli.

Williams has been constantly pointing Kohli after the latter dominated his bowling attack heavily while West Indies visited India towards the end of 2019.

Right when he hit the pace bowler for a huge six, the Indian skipper started Williams' notebook celebration to give him a taste of his own medicine. He did it to avenge what happened with him back in 2017.
IPL 2020: Tournament to be broadcasted and streamed live in 120 countries
The much-awaited 13th edition of the Indian Premier League (IPL) is less than a week away from getting underway.
The defending champions Mumbai Indians (MI) will take on the Chennai Super Kings (CSK) in the season opener in Abu Dhabi on September 19.
A lot of efforts have been taken over the months to make this year's IPL a reality amidst the ongoing Coronavirus pandemic and finally, the Indian fans will have something to cheer about now.
Sachin Tendulkar lends support to 560 underprivileged children
Former Indian cricketer Sachin Tendulkar has collaborated with a Non-Government Organisation (NGO) to help 560 tribal children from economically backward section.
The legendary Master Blaster has joined hands with 'NGO Parivaar', which has set up Seva Kutirs in villages at the Sehore district of Madhya Pradesh.
The children Sachin pledged to serve are mostly from Barela Bhil and Gond tribes.
Follow us on Telegram