Top Stories: Things that made news in the cricket world today
All the news stories that hogged the headlines today.
Updated - Dec 31, 2020 9:57 pm
261 Views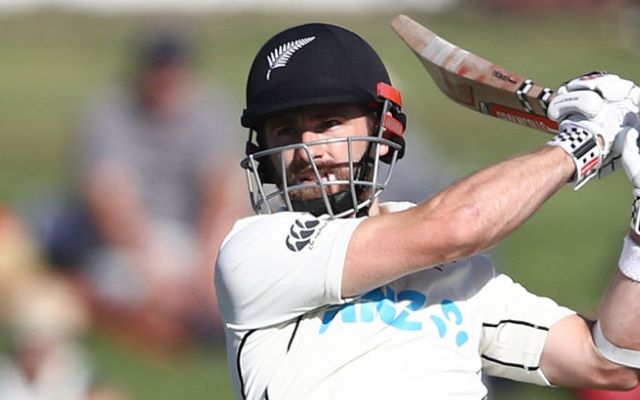 Kane Williamson trumps Virat Kohli and Steve Smith to become No.1 batsman in ICC Test Rankings
New Zealand captain Kane Williamson has surged ahead of Steve Smith and Virat Kohli to seize the top spot for batsmen in the MRF Tyres ICC Men's Test Player Rankings
Willamson had briefly occupied the top spot towards the end of 2015 but either Smith or Kohli have been number one since then.
(Read more about the Story)


Australia vs India: Calf injury rules Umesh Yadav out of the Test series

Team India has dealt with an injury to another one of their bowlers and this time it is Umesh Yadav who hobbled off the field during the Melbourne Test.
His name adds to the long injury list of India on the tour and the depth of their bowling attack is being tested.
(Read more about the Story)


Former India cricketer Laxman Sivaramakrishnan joins BJP in Tamil Nadu

Former Indian leg-spinner Laxman Sivaramakrishnan, who is one of the youngest cricketers to make a Test debut for India at the age of 17 years and 118 days, has decided to embrace the second innings of his life by starting his political career.
The renowned commentator joined Bhartiya Janta Party (BJP) ahead of the Tamil Nadu state elections.
(Read more about the Story)


At NCA, everybody's focus was to get Rohit Sharma ready: Pragyan Ojha

India's swashbuckling opening batsman Rohit Sharma joined the Indian team in the hotel in Melbourne after completing his 14-day mandatory quarantine period in Sydney in a two-bedroom flat.
Rohit had traveled to Australia earlier this month after regaining full fitness as he had suffered a hamstring injury during a game between Mumbai Indians and Kings XI Punjab in the 13th edition of the Indian Premier League.
(Read more about the Story)


Adam Zampa hit with suspension and fine of AUD 2,500 by Cricket Australia for 'audible obscenity' in BBL

Australia star leggie Adam Zampa was up with Melbourne Stars currently, while plying his trade in the ongoing season of Big Bash League.
However, he has been hit with a suspension for 'audible obscenity' and has been fined AUD 2,500 by Cricket Australia.
(Read more about the Story)


Pakistan support staff failed in their roles in Mohammad Amir's retirement case, reckons Aamir Sohail

Pakistan Speedster Mohammad Amir recently stepped out of the world of international cricket, which sent the fans in shock
In the latest turn of events, former cricketer turned commentator Aamir Sohail lashed at Pakistan backroom staff for not doing their proper roles.
(Read more about the Story)


Cricket Australia confirms extended series against Indian women's team next season

Cricket Australia, on Thursday, announced the schedule for Australia's women team for the next home season that will also feature an ODI series against India's women team.
Australia will also lock horns against England during the bumper home season.
(Read more about the Story)


'I still don't know why my career was cut short' – Umpire Ismail Dawood accuses ECB of practicing institutionalized discrimination

Former umpires Ismail Dawood and John Holder have made some serious claims of practicing institutionalized racism and favoritism against the England and Wales Cricket Board (ECB).
The former cricketers have decided to sue the England board and alleged that the authorities haven't appointed a non-white full-time umpire for as many as the last 28 years.
(Read more about the Story)


Yograj Singh reacts to BCCI denying Yuvraj Singh to come out of retirement and play domestic cricket

BCCI, earlier this week, denied Yuvraj Singh the permission to come out of retirement and play the upcoming Syed Mushtaq Ali Trophy starting from January 10.
The cricketer retired from all forms of the sport in 2019 and also featured in the Global T20 Canada later in the year.
(Read more about the Story)


New Zealand vs Pakistan: Neil Wagner to miss the second Test due to broken toes

Neil Wagner will be missing the second Test against Pakistan owing to two broken toes and will be out of action for almost six weeks.
The injury occurred when he was at the crease on day two of the first Test and a 'toe' crushing yorker from Shaheen Afridi.