Top Stories: Things that made news in the cricket world today
All the news stories that hogged the headlines today.
Updated - Dec 6, 2019 9:43 pm
259 Views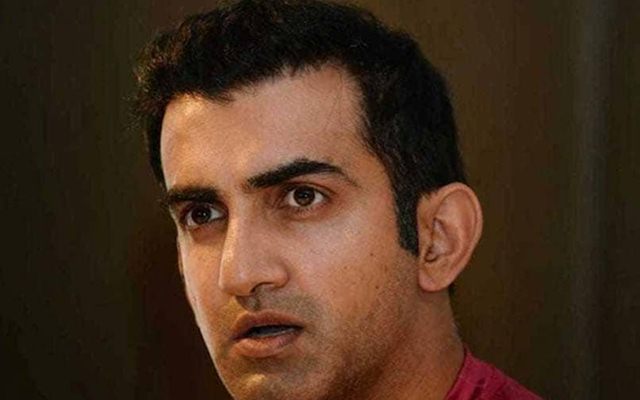 Gautam Gambhir says 'Death to Rapists', calls for reformation of the judicial system
On December 6, the country woke up to the news of all the four accused of the brutal rape and murder of Disha being killed by the police after being allegedly attacking the police and trying to escape.
All the four accused were in the age group of 20-24 and were lorry drivers, who were nabbed relatively soon after committing the heinous crime.
Virat Kohli is not worried about Team India's low rank in T20Is
Naseem Shah included in the 15-man squad for Pakistan ahead of the U19 World Cup
Ranji Trophy 2019-20: Maharashtra announce their squad for the upcoming season
Former Mumbai cricketer Robin Morris arrested for alleged kidnapping
Cricket South Africa suspends chief executive Thabang Moroe
Sourav Ganguly rubbishes speculations of having a fall out with Ravi Shastri
'Fawad Amla or Fawad Alam?' – Rashid Latif compares the Pakistan batsman to Hashim Amla
Sharjeel Khan to lecture Pakistan players on Anti-Corruption code as a part of his rehab
Kieron Pollard is the right player to lead West Indies : Brian Lara
'I would let Rishabh Pant go through it' – Sourav Ganguly on crowd chanting MS Dhoni's name
Australia vs New Zealand: Ricky Ponting considers Neil Wagner as the biggest threat to Australian batsmen
No player should be in a position to dictate his selection without playing adequate domestic cricket: Mohinder Amarnath
Mohammad Azharuddin to be honored with a stand in Hyderabad Stadium ahead of 1st IND-WI T20I
Pakistan vs Sri Lanka: PCB announces PKR 50 ticket price for the Test series