Twitterati roast commentator Kerry O'Keeffe after he mocks Pujara, Jadeja's names
O'Keeffe was finding the Indian names hard to pronounce.
Updated - Dec 29, 2018 8:45 pm
1.2K Views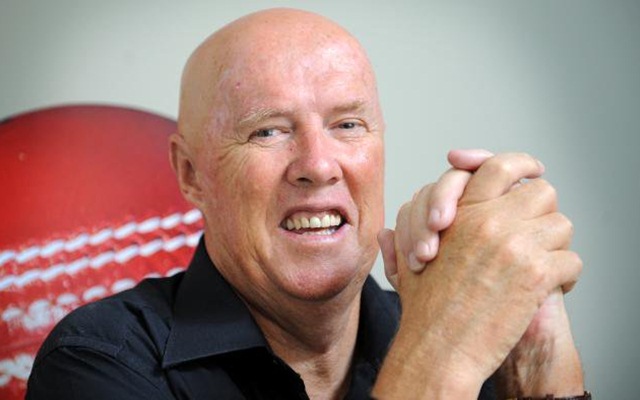 The way the third Test is heading,  perhaps, has made a lot of Australians uneasy and they have started finding other means, even if unsporting, to cheer themselves. Australian commentator Kerry O'Keeffe who was bashed recently for his distasteful joke on debutant Mayank Agarwal and the standard of India's first-class cricket.
On Saturday, the man repeated something similar and the social media was in no mood to spare him. Meanwhile, Australia were staring at defeat in the third Test at the iconic Melbourne Cricket Ground (MCG) for which O'Keeffe is commentating.
O'Keeffe had apologised for Agarwal remark only to repeat his crime
After his "canteen jibe" at Agarwal on Fox Cricket a few days ago, O'Keeffe was found making fun of the names of ace Indian players Cheteshwar Pujara and Ravindra Jadeja, both of whom have excelled in the game in their respective domains of batting and bowling, respectively.
A veteran of 24 Tests and two ODIs for Australia in the 1970s, O'Keefe had mocked the fact that Agarwal's triple century in Ranji Trophy had come against the Railways, saying it came against the Railways canteen staff members. He later apologised for his comment but it seems there was a little change in his heart. On Saturday, he was wondering why would somebody name their kid "Cheteshwar Jadeja"?
Here is the video
The worst piece of racist commentary I've ever seen. Kerry O'Keefe saying "Why would you call your kid Cheteshwar Jadeja?" accompanied with cackled laughter. Shameful bunch. pic.twitter.com/UPUiCpUgJe

— Ripper (@Ace_Of_Pace) December 29, 2018
O'Keeffe and his fellow commentators were apparently finding the Indian names hard to pronounce and hence came the jibes. However, the Indian fans were livid with such gesture and came up with strong reactions on Twitter. While some reactions were funny, others were angry.
Here is how Twitter reacted
If these Aussie comms can't even pronounce Ravindra Jadeja properly, they should actually stop commentating. And asking 'Why would you name your kid Cheteshwar?' – that is the pits of commentary. Not outraging. Just calling out shit commentary #AUSvIND

— Hemant (@hemantbuch) December 29, 2018
Why would you name your son Cheteshwar, asks man with apostrophe in his name.

— Aju John (@islandexpress) December 29, 2018
"Why would you name your kids Cheteshwar, Jadeja?" asks O'Keeffe.

This is officially the worst commentary I have ever witnessed in my life. Beyond unfunny.#AUSvIND

— Vinayakk (@vinayakkm) December 29, 2018
"Why would you name your kids Cheteshwar, Jadeja?" asks O'Keeffe. @kerryoshow Biggest moron on TV commentary ever #AusvInd

— Saurabh Jadli (@SaurabhJadli) December 29, 2018
On the ground, India were just two wickets away to ensure their fourth unbeaten Test series in Australia since 1947-48. The visitors had taken such a massive lead in the first innings of the Test that despite a batting debacle in the second, they were in the driver's position, knocking off 8 Australian wickets for 258 runs as the hosts were chasing a daunting target of 399.