Zaheer Khan will be an India coach: Harsha Bhogle
Updated - Apr 27, 2016 1:33 pm
38 Views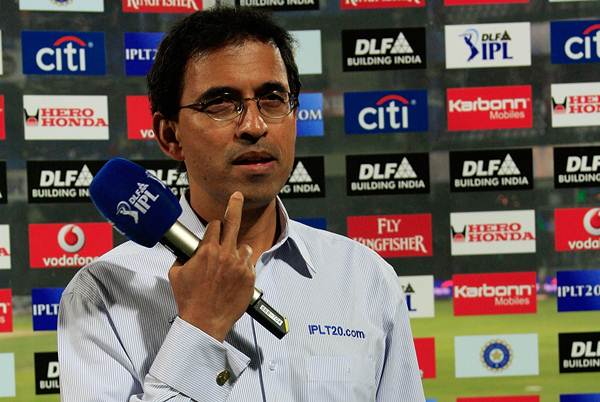 Follow us on Telegram
Indian commentator Harsha Bhogle firmly believes that current Delhi Daredevils skipper Zaheer Khan will be a bowling coach for the Indian cricket team in the future. Bhogle also added that the impact that former Indian batsman Rahul Dravid has brought in, especially with the youngsters is simply phenomenal.
Having been ousted from the commentary panel, Bhogle expressed his views in his column in the Times of India. He began by complimenting former India batsman Rahul Dravid and the impact the latter has had on the current youngsters of the Delhi Daredevils.
Dravid's approach, even at the Rajasthan Royals, was to pick talent and show it the way, rather than pick expensive match-winners. At DD, he has a very talented core in Shreyas Iyer, Mayank Agarwal, Sanju Samson and Karun Nair and, indeed, in Quinton de Kock who is a precocious talent," Harsha wrote in his column.
He also added, "They will enjoy seeing a conscientious, devoted superstar working as hard as them to help them get better. Dravid won't look down on ramp shots or reverse sweeps and will largely, let young batsmen play to their strengths. And he is aware that there is a genuine T20 match-winner in JP Duminy to turn to in case the top-order falters."
Secondly, Bhogle spoke about Zaheer Khan's appointment as captain of the Daredevils as a masterstroke before adding that the former Indian pacer would eventually join up with the Indian team in a coaching capacity.
"I also believe it was a master stroke to appoint Zaheer Khan as captain. He is, even if the present tense may not be valid for too long, as shrewd a bowler as there has been in Indian cricket. But even more so, he has been a bowling captain for a long time and seems to have time for other bowlers. His handling of Mohammed Shami will benefit Indian cricket."
Talking about Zaheer Khan, he added, "He may not scream from the rooftops but he is very confident and positive, as I saw first-hand when he was in our studio at Star Sports. And by giving him the job, the Daredevils have ensured that he isn't just playing out the last chapter of his career but, in effect, starting the first chapter of another. I have no doubt at all in my mind that Zaheer Khan will be an India coach in the not-too-distant future and the IPL is a great training ground for him."
Follow us on Google News