A coach needs to create a flexible environment within the dressing room: Gary Kirsten
There are few people who could give a better explanation about the role than Kirsten.
Updated - Jul 6, 2017 11:27 pm
621 Views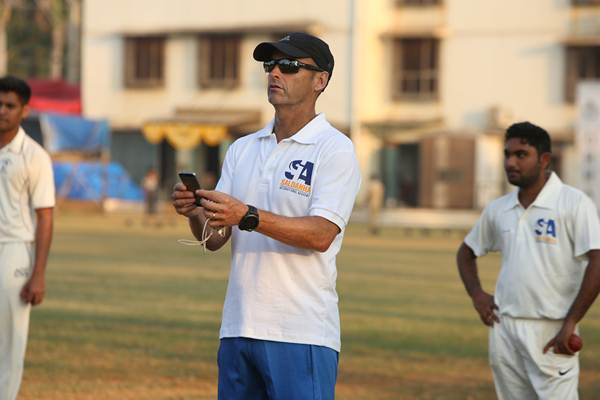 After Anil Kumble's unceremonious resignation as India's coach following misunderstandings and a clash of personality with skipper Virat Kohli, BCCI has set its sights on the replacement with Ravi Shastri, Virender Sehwag and Tom Moody among probable replacements. This is certainly a challenging decision which requires a lot of factors to be taken into consideration, with Virat also to play a considerable role in choosing an individual who matches his style and who he will be comfortable to work with.
As the BCCI officials and players ponder over who will fit the role perfectly, Gary Kirsten provided his insights on a coach's role and how he should handle his responsibilities. There are few people who could give better explanations given the success Kirsten had as a coach managing the Indian dressing room, having seen it all behind the scenes.
He took India to new heights, which included making India the No.1 Test side in the world for the first time in their history as well as giving India its second World Cup title after a long and agonising 28-year-old wait. Kirsten had to say, "A coach should be able to identify the situation and take a call accordingly. A coach has to learn all the time and seek things that move the players, especially the younger ones, in one direction."
Flexibility in decision making
He identified "flexibility in decision making" as an extremely important quality that a coach must have while adding that, "He needs to create a flexible environment within the dressing room."
He also distinguished the role of a coach in cricket from football and gave an explanation of the distinction. "Unlike in a sports like football, cricket needs someone who works in an inconspicuous manner. Personal glory, for a coach, should not be on his chart. A coach should try to make himself credible to the players," the South African said.
Kirsten's comments should be looked into by the BCCI officials reviewing candidates for the post sheerly due to his exceptional credentials and past experience during which he not only tasted a lot of success but was also able to manage senior players as well as back junior players managing an effective balance and gaining a lot of respect from both along the way.