5 shocking retentions ahead of IPL 2023 auction
Let's check out some names that turned out to be the most shocking retentions ahead of the upcoming auction.
The retention list for the 2023 IPL season is out and we can see that the franchises have made some difficult decisions to improve their teams. This time, a lot of franchises have not shown any hesitation in cutting ties with non-performing big names to give themselves the best chance to win the title next season.
With these kinds of stern decisions, it could be said that the franchise owners are giving importance to players who have delivered, and not to colossal figures.
But there are players, who must consider themselves lucky to be retained despite not performing to the best of their potential. For those names, it's an amazing opportunity to prove themselves by delivering some incredible performances in2023.
But looking at their previous season's record, it can be argued that they didn't deserve to be retained for the next edition in the first place. Hence, let's check out some names that turned out to be the most shocking retentions ahead of the upcoming auction.
1.Tushar Deshpande (Chennai Super Kings)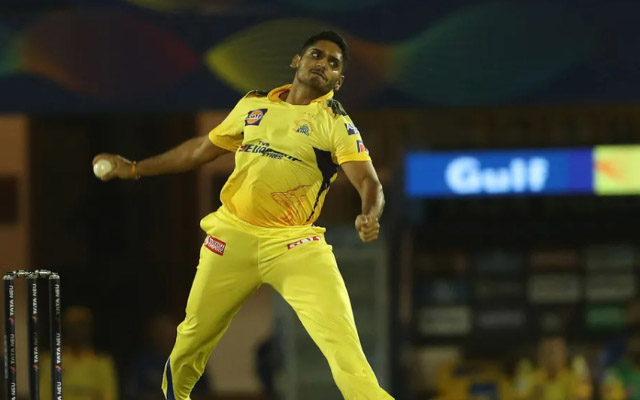 Last year, Chennai Super Kings (CSK) showed interest in the Mumbai cricketer Tushar Deshpande and roped him into the team. His solid performance in the 2021 Syed Mushtaq Ali Trophy, helped him to be a part of the four-time IPL champions. In SMAT 2021, Deshpande emerged as the second-leading wicket-taker for Mumbai by bagging eight scalps in four games at an economy rate of 7.00.
Based on those figures, CSK included him in the first two games, but the youngster couldn't do much with the ball. Noticing his ability to clock over 140 km/h, the team also provided him with a chance to bowl in the initial phase.
But in two games, he could only bag one wicket at an expensive economy of 9.00. With such disheartening figures, CSK didn't play him again in the whole season and it was expected that the franchise could also release him ahead of the mini-auction in December. But for the next edition, Deshpande has made it to the CSK retention list despite delivering an underwhelming show.