Ellyse Perry responds to Murali Vijay's wish of taking her out on a 'dinner date'
Recently, in an Instagram Live session with Ridhima Pathak, Perry finally responded to Vijay's comment.
Updated - May 6, 2020 5:45 pm
117.5K Views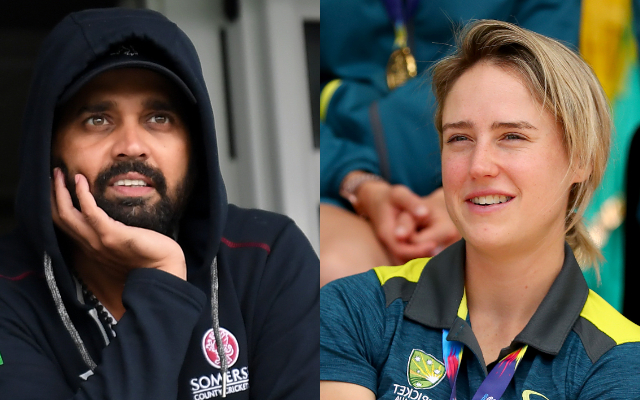 As the world is currently grappling with the outbreak of COVID-19, cricket stars are resorting to Twitter and Instagram for staying connected with their fans. The pandemic has halted the sporting scenario across the globe and the much-awaited IPL 2020 has also been postponed indefinitely to tackle the coronavirus outbreak. Hence, many IPL franchise are coming up with video interviews with players to provide fans with some entertainment.
Recently, Murali Vijay was also involved in an interview held by Chennai Super Kings, his Indian Premier League franchise. The right-hander answered a varied range of questions during the interview along with revealing instances about his cricket and isolation life. However, one answer of Vijay shocked his fans the most and raised a lot of eyebrows.
When Vijay was asked to name two cricketers he would like to go for dinner, he picked the first name of his friend and teammate Shikhar Dhawan. However, it was the second name which grabbed a lot of headlines. Vijay picked Australia Women stalwart Ellyse Perry as the second name with whom he would like to go on a date with. Vijay choosing Perry's name caught the attention of many fans as they didn't expect the batsman to reveal this name.
"Ellyse Perry. I want to have dinner with her. She is so beautiful. And Shikhar Dhawan any day. He is a fun guy. Just that he will speak Hindi and I will be conversing in Tamil," Vijay had said.
'I am flattered': Ellyse Perry
Recently, in an Instagram Live session with Ridhima Pathak, Perry finally responded to Vijay's comment. Perry, unknown about Vijay picking her name, was told about the instance by Ridhima Pathak. Perry responded in a hilarious way and said that she hopes that Vijay would pay the bill.
Perry hilariously replied by saying– "I hope he's paying. That's very kind of him. I'm flattered."
During the Instagram live, Perry also revealed that Australia Women might be the first side to step back on the field after the coronavirus subsides. Perry opined that the Australia Women side or Women's Big Bash League (WBBL) might be in the line to resume the cricketing action in the near future. However, at the moment, it all depends on how the COVID-19 outbreak acts in various countries.