'I don't value a person by what he has' – Sofia Hayat on Rohit Sharma's latest achievements
One of the Virat Kohli fans tagged her on Twitter and Sofia responded.
Updated - Sep 23, 2019 1:24 pm
68.9K Views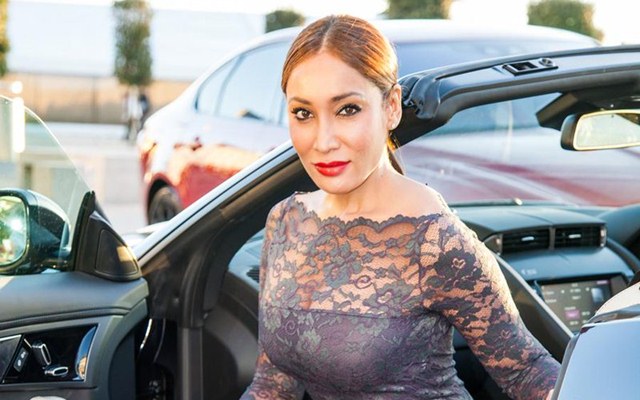 Follow us on Telegram
Earlier this year, Sofia Hayat hogged a lot of limelight after some of her old tweets related to Virat Kohli and Rohit Sharma resurfaced. Though she came out to clear that all the tweets were edited and photoshopped by others and weren't written by her. At the same time, Sofia admitted that she was in a relationship with Rohit Sharma for almost a year. She has once again opened up not regarding the relationship but something else when one of the Twitter users trolled Rohit Sharma for dating her.
One of Rohit's die-hard fans tried to troll Kohli's fans by posting a couple of photos. One picture depicted a jam-packed stadium which was termed as the Indian captain's fans along with his wife Anushka Sharma's as well. And the other picture showed only a few fans in the stadium and called them as the real Kohli fans. Overall, the Twitter user with username 'lazy Elegance' wanted to take a dig at Virat Kohli over his real fans which clearly defied logic.
Quoting the same tweet, another Twitter user, who is obviously the Kohli fan, responded stating the Indian captain royalties. He went on to remind everyone that the Delhi lad is the second richest Indian celebrity and the seventh most popular athlete in the world. However, he also went on to tag Sofia Hayat in the tweet while taking a dig at Rohit Sharma hilariously.
2nd richest indian celebrity according to Forbes
7th popular athlete according to espn
Ab rohit ki aukat @sofiahayat ko date krne hi he to hm kya karen?🤷😂 https://t.co/6nRMFJt5gS

— Soumya Mohanty (@soumya_183) June 21, 2019
His achievements are on the field
Looking at being tagged unnecessarily, Sofia Hayat probably lost her cool and stated that Rohit Sharma's achievements are only with the balls on the field and not off. She also indirectly took a dig at the cricketer for not accepting the truth. "Nahin! I don't value a person by what he has. His achievements are with balls on a field..not off! To me what matters most in truth..he doesn't have that..on pitch he lasts..off pitch is another story," Sofia's reply read.
This tweet might lead to the things opening up about Rohit's relationship with Sofia even as the latter had earlier mentioned that she will reveal more about the same in her book.
Here's Sofia Hayat's reply:
Nahin! I don't value a person by what he has. His achievements are with balls on a field..not off! To me what matters most in truth..he doesn't have that..on pitch he lasts..off pitch is another story

— Sofia Maria Hayat (@sofiahayat) June 21, 2019
Follow us on Google News