Top Stories: Things that made news in the cricket world today
All the news stories that hogged the headlines today.
Updated - Aug 4, 2020 9:13 pm
136 Views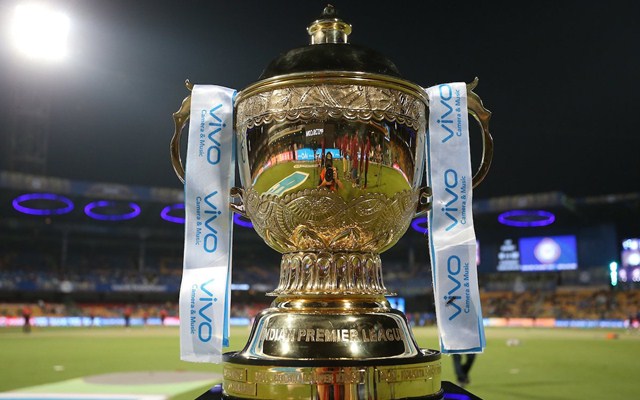 Follow us on Google News
VIVO pulls out as title sponsors of IPL 2020
Chinese mobile brand VIVO has pulled out as the title sponsors of the 2020 edition of the Indian Premier League (IPL).
On Sunday, August 2, after a IPL governing council meeting, it was learned that the Board of Control for Cricket in India (BCCI) has decided to retain all the sponsors for the upcoming IPL.
The decision didn't go down well with the netizens by any means.
Pakistan announce 16-member squad for the first Test against England
The Pakistan players would take the field almost after 5 months due to tensions rose during the Covid-19 pandemic. The Pakistan team though is hopeful of playing exciting cricket.
They also have a good fast bowling attack which possesses a good mixture of experience and youth.
Earlier a 20-man squad was picked which has been curtailed to 16 from which eventually the playing 11 will be finalized.
Chinese brands set to spend whopping INR 700 crore on ads for IPL 2020
Premier Chinese brands are all set to spend a heft amount on advertising during the Indian Premier League 2020.
They are geared up to spend INR 700 crore on the ads.
The IPL 2020 begins on 19th September in the UAE, with the BCCI deciding to maintain its main title sponsors.
Players to undergo at least five coronavirus tests before training in UAE for IPL 2020
The much-awaited T20 extravaganza– IPL 2020– is all set to hit the floors in September this year.
The cash-rich league, in the wake of COVID-19 pandemic, was indefinitely postponed on March 29th.
But the wait of ardent cricket fanatics is finally going to end as the tournament is nearing its initiation. Indian players and support staff will have to return negative for COVID-19 at least five times before they start training in the UAE.
'Wouldn't change it' – Mitchell Starc doesn't regret opting out of IPL 2020
IPL is a tournament that has given name and fame to many but some players don't require tournaments to make them shine. Such has been the story of Mitchel Starc.
He is one of the few who has put forward his country above many rich offerings from IPL franchises.
He was bought for a whopping 9.4 crore by KKR in IPL 2018 but later got injured. In 2019 he opted out of IPL auctions to concentrate on the 2019 ODI World cup.
CAIT against BCCI holding IPL 2020 in the UAE
The Confederation of All India Traders (CAIT) doesn't want the Board of Control for Cricket in India (BCCI) to conduct the 2020 edition of the Indian Premier League (IPL) in the United Arab Emirates (UAE).
Earlier, the world's richest cricket board decided that the 53-day event will be taking place in Dubai, Sharjah and Abu Dhabi from September 19 to November 10.
The CAIT, meanwhile, urged the Union Home Minister Amit Shah and External Affairs Minister S. Jaishankar not to give a green signal to the tournament.
'Won't lock myself in a room' – Arun Lal after BCCI releases SOPs for upcoming domestic season
Bengal coach Arun Lal has objected strongly objected the Board of Control for Cricket in India (BCCI) for the SOPs released for the senior staff for the upcoming domestic season.
According to the recently released SOP for the state associations, people who are above 60 and possess comorbidity and low immunity would not be entitled to attend training camps till further government notice.
Lal, who is a cancer survivor will not be able to remain in the training field as per the SOPs.
'Outside the field, we all should be good friends' – Shahid Afridi on his tussle with Gautam Gambhir
Pakistan former all-rounder Shahid Afridi is known for making news headlines by giving controversial statements on sensitive issues.
The cricketer is outspoken and doesn't shy away from stating his opinion on anything and everything.
Though Afridi is subjected to a lot of hate and criticism for his stance on various topics, he continues to make such absurd statements on his social media.
'I have always spoken against injustice' – Shahid Afridi opens up over his Kashmir statements
Shahid Afridi has been vocal about his thoughts on India and its Prime Minister Narendra Modi.
Recently, he gave a statement against the policies made by the Indian government for which was highly criticized. Yuvraj Singh and Harbhajan Singh were among the cricketers who criticized Afridi's comments.
Gautam Gambhir, the-cricketer-turned politician, also had a few Twitter spats with the former Pakistani captain.
Babar Azam is going to be the backbone of Pakistan batting: Shahid Afridi
Former Pakistan captain Shahid Afridi has never shaded away from putting forth his views. The all-rounder has put forward his strong belief in the potential of Babar Azam.
He believes that Babar has the potential to win games single-handedly for his national side in the future.
Pakistan is set to take part in the three-match Test series against England with the first Test slated to be held at Old Trafford, Manchester.
Follow us on Telegram