Top Stories: Things that made news in the cricket world today
All the news stories that hogged the headlines today.
Updated - Aug 6, 2020 7:53 pm
173 Views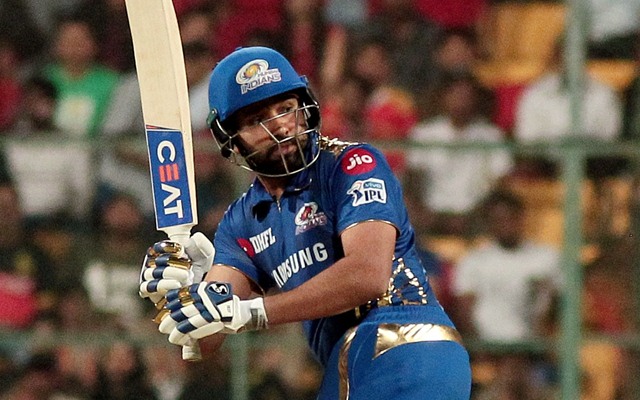 Byju's and Coca-Cola likely to bid for title sponsorship of IPL 2020
The Indian Premier League has been one of the most anticipated leagues of all time.
Every year the huge buzz is created for the league and the BCCI gets minted with huge profits from the league. The sponsors have never been an issue for this league.
Big brands have come running to the BCCI to get some sort of sponsorship in the coveted league as they understand the immense craze of this extravaganza.
Family members allowed to be a part of IPL 2020 as per BCCI's SOP
There's respite for the family members of players going into the 2020 edition of the Indian Premier League (IPL).
As per the Standard Operation Procedure (SOP), released by the Board of Control for Cricket in India (BCCI), families will be allowed to travel to the United Arab Emirates (UAE).
However, they will also be required to follow the guidelines in the bio-secure environment.
(Read more about the story)
'Longest gap in my career without holding a bat' – Rohit Sharma gears up for 'challenging' IPL 2020
Rohit was anticipated to carry on his previous year's form in 2020 but a calf injury served as his roadblock.
The injury which happened during the fifth and final T20I against New Zealand forced Rohit to withdraw from the subsequent ODI and Test series.
He also was not a part of the Indian squad when they were scheduled to lock horns with South Africa in March.
Rahul Dravid wasn't as gifted as Sachin Tendulkar but outdid him at times: Ramiz Raja
Rahul Dravid was one of those cricketers who gained immense respect during the times he played the game. The Indian legend was always admired for his good behaviour on and off the field.
He was a man, who was down-to-earth and never spewed venom on his opponents.
Dravid, who is also a current NCA head, garnered laurels even after he retired from this game.
'Age does matter but MS Dhoni is a natural athlete, I know his power' – Suresh Raina ahead of IPL 2020
MS Dhoni has been one among the list of fittest players in modern-day cricket. He raises the bar whenever he steps on the field.
Also in adverse circumstances, he always manages to maintain composure in the team. He always backed his boys even in intense on-field situations.
There are only very few who are staying in present as successful as he is and he is arguably the most successful among them.
I don't think there's a bigger sporting hero than Kapil Dev: Irfan Pathan
Former Indian bowling all-rounder Irfan Pathan recently revealed his cricketing hero and he is none other than the first Indian World Cup-winning captain Kapil Dev.
The 1983 World Cup hero is hailed as one of the greatest icons of all-time and is looked upon as the inspiration by many budding cricketers across the world.
Showering praises on Kapil, Irfan said that when he was growing up, there was no bigger sporting hero as him owing to his electric fielding.
I can't wait to join up with RCB and play under Virat for the first time: Aaron Finch
Aaron Finch has been one of the best cricketers of the Australian team in shorter formats of the game in the current modern era.
He has been a prolific batsman for Australia since making his debut back in 2011 in a T20 international against England.
Finch also holds the record of the second-highest individual score in a T20 international.
MS Dhoni's up the top, then Kumar Sangakkara and Brendon McCullum: Adam Gilchrist
MS Dhoni has been arguably the smartest player of all time as said by many.
He has always been top-notch in every aspect of the game whenever he played. His records tell the complete story of how great this man has been.
From a small-town boy to one of the greatest players for India, Dhoni has come a long way.
'Love the way he plays' – Michael Vaughan hails Babar Azam as one of the best Test players in the world
Babar Azam has been one of the most sought after players for quite some time now.
His batting has always been mesmerizing and he has garnered great praise from the cricketing fraternity for his exceptional stroke play.
The young lad of Pakistan cricket has performed in every format of the game with his sound technique.