What happened in the cricket world today – April 20
Here is the quick wrap-up of an eventful day in the world of cricket.
Updated - Apr 20, 2021 8:58 pm
93 Views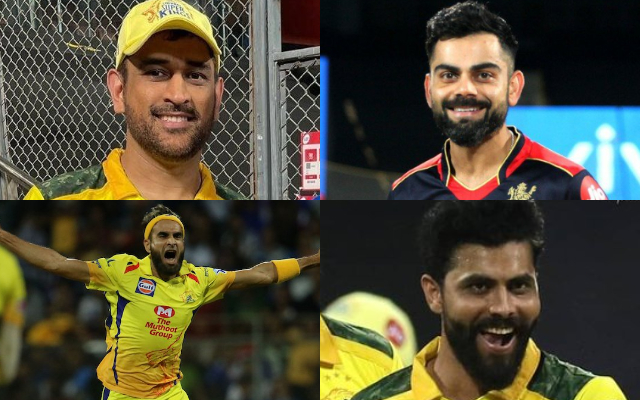 Follow us on Telegram
Here are the titbits of news that matter in the cricket world today.
1. IPL 2021: A fan asks Imran Tahir when will he get a chance to play for CSK; Bowler responds
South African bowler Imran Tahir has not played a single match for the CSK side in the 14th edition of the IPL. A fan asked Tahir as to when he will get a chance to feature in the CSK playing XI, and for that Tahir has provided a heart-warming answer.
2. The bowler overstepping by a few inches is penalized, but a batsman backing up a few yards isn't: Venkatesh Prasad
Former Indian cricketer Venkatesh Prasad has come down heavily on the batsmen who are 'too eager' to steal a run. Prasad has opined that a bowler has the right to run a batsman out if he is backing up too much.
3. 'Behave responsibly' – Virat Kohli urges citizens to strictly follow COVID-19 regulations
Royal Challengers Bangalore (RCB) skipper and batting legend Virat Kohli has asked the citizens of India to wear a mask, maintain social distancing and follow all the protocols needed to keep Covid-19 at bay.
4. IPL 2021: Michael Vaughan suggests CSK to build the team around Ravindra Jadeja next season
Former England skipper Michael Vaughan has opined that the Chennai Super Kings (CSK) should build their team around all-rounder Ravindra Jadeja. Vaughan also opined that Jadeja can perform multiple roles for the side when the need arises.
5. IPL 2021: Kuldeep Yadav reveals two toughest batsmen to bowl to in the tournament
Kolkata Knight Riders (KKR) spinner Kuldeep Yadav has stated that Rohit Sharma and AB de Villiers are two batsmen who are the toughest to bowl to.
6. I was not guaranteeing performances when I was 24, can't guarantee when I am 40′ – MS Dhoni tells critics
Former Indian cricketer and Chennai Super Kings (CSK) skipper Mahendra Singh Dhoni has stated that performance is something that cannot be guaranteed.
7. IPL 2021: Harsha Bhogle calls for 'Mankading' to be made mandatory
Celebrated cricket commentator Harsha Bhogle has opined that Mankading should be made compulsory and the same should be discussed in team meetings. Bhogle also opined that if people state that Mankading is not within the spirit of the game, it is just nonsense.
8. PSL 2021: PCB and franchise officials concerned over overseas players' availability for remaining matches
The 2021 edition of the Pakistan Super League (PSL) will be restarted on 1st June 2021. But then, the one issue regarding the time period of the PSL is the fact that many international stars might not be able to play in the league as they would be busy with other international commitments or domestic commitments.
Follow CricTracker for all the latest cricket news from around the world
Follow us on Google News