Indian cricketers and their salaries 2018
The salaries for the Indian players have almost doubled up this year
Updated - Jun 13, 2018 1:26 pm
218.1K Views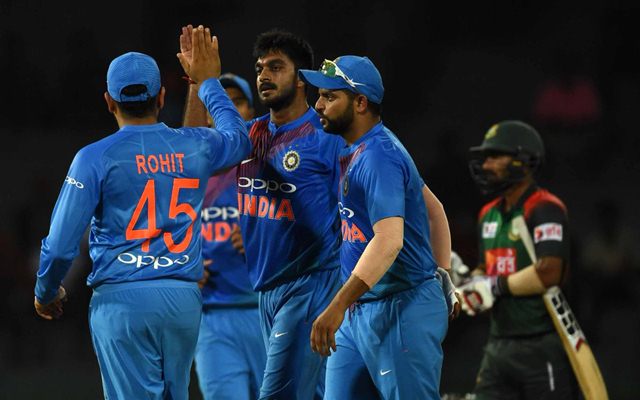 Follow us on Google News
Cricket is one of the most-viewed sport in India. It is extremely popular in the country and people of all age groups watch it. Hence, for the obvious reasons, cricketers are very famous and are usually adored by the fans. It is a well-known fact that the Indian cricketers are some of the highest paid cricketers from around the world. The Board of Cricket Control in India (BCCI) is one of the richest cricketing boards around the world. It is manifest that the cricketers also rake in the dosh.
The Indian cricketers put in the hard strides and work very hard to maintain the standards of their game. They strive hard to maintain terrific fitness levels and almost play throughout the year. In a country with a population of 1.32 billion, it is never easy to make it into the final XI. Hence, the Indian cricketers deserve every bit of their hard-earned money.
The BCCI has revised the pay structures for the players this year. The salaries have almost doubled up and Virat Kohli, Rohit Sharma, Bhuvneshwar Kumar, Shikhar Dhawan and Jasprit Bumrah are the biggest gainers. Furthermore, a new 'Grade A+' category was introduced to the 'Annual Player Contracts' for the players who represent the country in all the three formats of the game. Here is the list of players who are a part of this contract. These players, without a doubt, are some of the highest paid in the world.
Grade A+
1. Virat Kohli – INR 7 Crores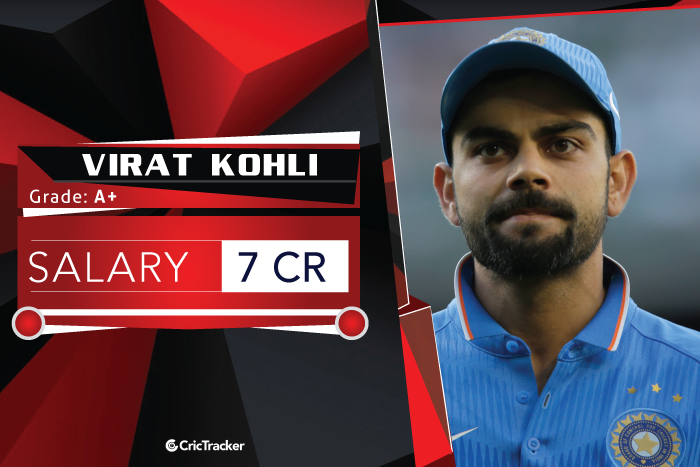 Virat Kohli is one of the most adored cricketers all across the globe and needs no introduction. He is the backbone of the Indian batting lineup and also leads the side across formats. Virat is the most important target for all the oppositions and they spend lots of hours planning his dismissal. However, he has never failed to maintain his impeccable consistency.
Moreover, he continues to inspire many players with his fitness levels and work routines. It is believed that he and MS Dhoni were instrumental in bringing in the new 'Grade A+' category to reward the players who play all formats. Being the skipper of the side in the all formats, there is no doubt that he is placed in the 'Grade A+' category. His annual salary is ₹7 crores.
Follow us on Telegram