IPL 2019: Team-wise purse available after the retention
The title-holders Chennai Super Kings already look a settled unit with 23 players in their squad.
Updated - Nov 16, 2018 12:31 pm
4.4K Views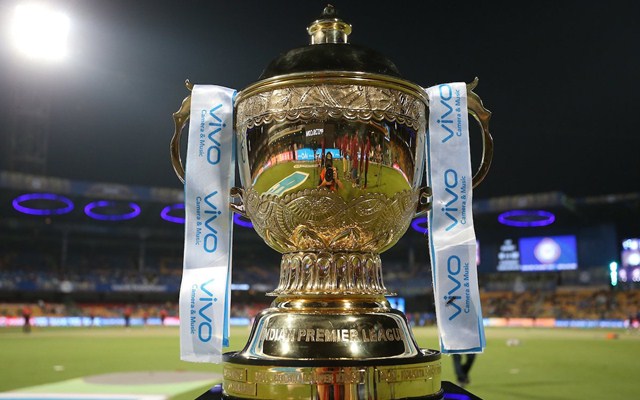 After announcing the list of retained and released players, all the franchises are looking set to shuffle their teams in the auction which will take place next month. Some of the big names will go under the hammer now despite earning huge bids in the auction earlier this year for the previous edition of the Indian Premier League (IPL). Gautam Gambhir and Yuvraj Singh were the two big Indian players who were released by the Delhi Daredevils and Kings XI Punjab respectively. Both had an ordinary season and were subsequently dropped after a few matches.
The teams mostly have parted ways with the domestic players who didn't have much role to play with the team in the last edition and the overseas players who didn't live up to the expectations. The core players of the sides are the same which is more often the case and the team will be built around them now.
Chennai Super Kings, the three-time champions and the current title-holders, have released only three players and are keen on keeping the faith on their experienced cricketers. Currently, they have a total of 23 players in their squad which is the most among all the other teams. They are also left with a salary cap of Rs 8.4 Crores which allows them to pick a decent Indian player in the auction. However, they have exhausted their quota of the overseas cricketers and won't be able to bid on them.
Kings XI Punjab are the ones who will have to be more active in the auction. They have only nine players in the squad at the moment and have a maximum of 15 slots to be filled (11 Indian and 4 overseas). Amazingly, the Royal Challengers Bangalore (RCB) are suddenly bereft of the specialist batsmen and have only three of them up their sleeves.
Players' availability due to the World Cup that follows the IPL will also be taken into consideration which is probably the reason that Aaron Finch, the new Australian captain, has been released by the KXIP.
With the final list of he released and retained players announced by all the teams, here we have a look at the team-wise purse and a maximum number of players they will be able to pick in the auction.
Here's the detailed information:
Chennai Super Kings
Total Players in the squad: 23; Indian 15, Overseas 8
Available Slots: 2; Indian 2, Overseas 0
Purse Remaining: Rs 8.40 Crores
---
Total Players in the squad: 15; Indian 10, Overseas 5
Available Slots: 10; Indian 7, Overseas 3
Purse Remaining: Rs 25.50 Crores
---
Total Players in the squad: 10; Indian 5, Overseas 5
Available Slots: 15; Indian 12, Overseas 3
Purse Remaining: Rs 36.20 Crores
---
Total Players in the squad: 13; Indian 10, Overseas 3
Available Slots: 12; Indian 7, Overseas 5
Purse Remaining: Rs 15.20 Crores
---
Total Players in the squad: 18; Indian 11, Overseas 7
Available Slots: 7; Indian 6, Overseas 1
Purse Remaining: Rs 11.15 Crores
---
Total Players in the squad: 16; Indian 11, Overseas 5
Available Slots: 9; Indian 6, Overseas 3
Purse Remaining: Rs 20.95 Crores
---
Total Players in the squad: 15; Indian 9, Overseas 6
Available Slots: 10; Indian 8, Overseas 2
Purse Remaining: Rs 18.15 Crores
---
Total Players in the squad: 20; Indian 14, Overseas 6
Available Slots: 5; Indian 3, Overseas 2
Purse Remaining: Rs 9.70 Crores