The world not so perfect: Virat Kohli and BCCI
The 30-year old seemingly has very few days off from the international cricketing calendar.
Updated - Jun 4, 2018 4:26 pm
505 Views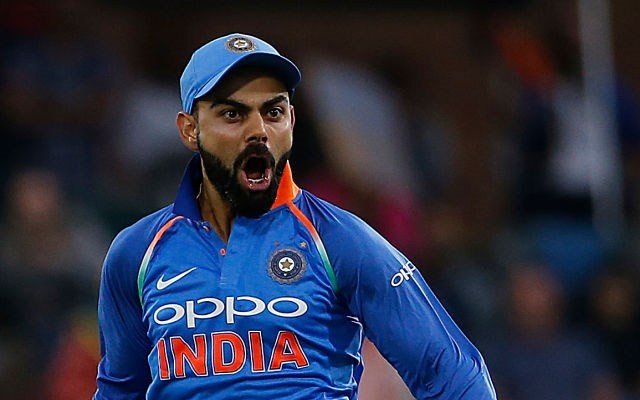 Follow us on Google News
When you choose a sport to build a career in it, the desire is to be the best than anyone ever was or is. When you reach that level, you want to expand your horizons. When you expand your horizons, you come across choices. When you have choices, you prioritize them. When the prioritization goes against the law of nature, questions arise. When questions are left unanswered, faith tumbles, and when faith tumbles, things start to go down south.
Last few days have been a perfect delineation of the above scenario and the entities in the question are none other than the biggest star of Indian Cricket and the governing body. In last five years or so, Virat Kohli has hardly been questioned for he has done everything so perfectly, be it batting or leading the side. But there is always a first time for everything, and it is comical and rib-tickling that it has come just after the ever so notorious, grilled and probed T20 league. IPL.
The "Injury"
Virat Kohli suffered a neck injury while fielding during an IPL match between RCB and SRH on 17th May 2018. What followed after that left cricket fans perplexed and scratching their heads. The events of the injury are not relatable to provide a coherent rationalization. Virat Kohli featured in yet another game for RCB against RR on 19th May.
Everyone had their set of questions which unfortunately are still unanswered. Did Kohli inform BCCI immediately after the injury? If yes, why did BCCI allow him to play another match? If no, why did he hide his injury? Was there any pressure on him from sponsors or franchise to play since it was a do or die match or did the cricketer become too desperate in a quest to qualify for the playoffs? Whatever it was, the broader picture is that this was India's loss.
Perspectives
Virat Kohli decided to play county cricket because he certainly doesn't want the ghost of past to haunt him in the form of swing and seam and thus, the decision was taken to skip the only Test against Afghanistan. The county season started from 13th April and we could see Ishant Sharma and Cheteshwar Pujara as active participants. Why didn't Virat miss the IPL and play county cricket instead if he was so keen to prepare for the upcoming England tour? Unquestionably, this decision could not be taken by him alone and BCCI's involvement was imperative.
Imagine world's best batsman is missing world's biggest T20 league. Result? Reduction in sponsorship for RCB and entire IPL, less viewership of RCB's matches. There is another dimension to this which won't be talked about. Virat Kohli was only going to benefit from his county stint, and he could have easily come back to India to play Afghanistan Test had he missed few IPL games.
Universal belief about this "historic" match would be that it's just one Test against a minnow and what if Virat Kohli misses it. Well, it has happened in the past. Cricket boards have rested their premier players for tours which were less challenging. This is slightly different, though. It's the club vs country now. Virat Kohli could have skipped few IPL matches and prioritize this match. He missing this Test sends a very clear and strong signal to the visiting Afghanistan team; that look, you aren't worthy of my presence, and it can be very disheartening for a young nation who is trying to find their feet in the international circuit. It is disrespectful to the team and unfair to the people who are anticipating a contest.
Resource handling and near future
The most recent injury also questions BCCI's Workload Management System. Not sure if they have one! The debate of Kohli playing and captaining the side in all three formats has been going around for quite some time now and BCCI doesn't seem to move. In fact, not so long ago, it was him only who posted a message on social media stressing the need for better workload management. Clearly, something triggered that.
IPL 2019 will operate from 29th March to 19th May. This edition of IPL will surely give cricketers and cricket boards across the globe a certain headache because the mega championship will follow that from 30th May to 14 July 2019. Yes, 50 Over World Cup! On one hand, there is the best T20 league in the world where franchises have splurged big money on you, the world is watching, you are given quite a few opportunities and on the other, lies a chance to magnify the dream to play and win the World Cup for your country.
Playing the World Cup just after the IPL will bring stress and fatigue. Cricket boards across the world will and should take some harsh calls in order to protect their players from playing excessive cricket just before the premier championship. Can BCCI scrap IPL 2019? NO! And they shouldn't either give the fact that it's a great stage for players around the world to showcase their class, talent and calibre. However, the number of matches can be cut down to half, meaning each team plays the other only once. BCCI can also plan to give the only limited number of matches to their World Cup squad players so that they can leave for England early and get acclimatized to the conditions.
Easier said than done. BCCI will have their own set of challenges. How will sponsors be handled, what will happen to the viewership? Will Star Group have their say in this? Since they fetched IPL rights for a whopping amount of 16,000 crores for five years. IPL is certainly much more than cricket. It will continue to grow, and that will only benefit Indian cricket but it brings dares too and BCCI must find a solution if not an escape plan for next year at least.
Stay updated on 'today's cricket news' with CricTracker.com.
Follow us on Telegram