Top Stories: Things that made news in the cricket world today
All the news stories that hogged the headlines today.
Updated - Apr 27, 2020 7:38 pm
165 Views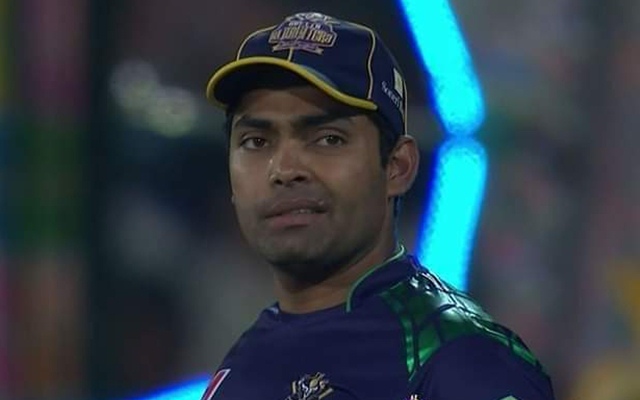 Follow us on Google News
PCB bans Umar Akmal for three years from all forms of cricket\
In the past couple of months, Umar Akmal has been in the news for all the wrong reasons.
In February, the Pakistan international was charged for breaching the anti-corruption code of the Pakistan Cricket Board.
In the recent development of news, Akmal has been banned for three years from all forms of cricket by PCB's disciplinary panel for violating anti-corruption code.
Rohit Sharma and Virat Kohli will be my biggest challenge in the T20 World cup: Haris Rauf
Haris Rauf made a name for himself after playing really well in the Big Bash League 2019-20.
This paved his way to the Pakistan squad. As he has played well in Australian conditions, he has become a front-runner to make it to the World Cup squad later this year.
During a recent interview, the pacer was asked which batsman would he consider as his main challenge at the ICC T20 World Cup.
12 Pakistan first-class cricketers stuck in Sri Lanka due to COVID-19 lockdown
As many as twelve Pakistani first-class cricketers and three tennis players have got stuck in Sri Lanka due to the COVID-19 pandemic
As all the international flights have been suspended in and out of the island nation, these 15 sportspeople have been locked down in Sri Lanka.
With the entire world serving a lockdown, it has been a testing time for these sportspersons.
Ravi Ashwin, Nicholas Pooran and Keshav Maharaj's Yorkshire contracts terminated
Yorkshire, the English county, has announced that Ravi Ashwin, Keshav Maharaj and Nicholas Pooran have had their contracts terminated.
The decision was taken after a mutual content, involving the three cricketers.
The left-handed Pooran was set to re-join the club for the T20 Blast while left-arm spinner Maharaj was due to play the first couple of matches in the county championship.
Ravichandran Ashwin recalls being dropped after two bad games with CSK in IPL 2010
Considering the level of competition in the IPL, the fate of a player gets decided only in a couple of matches.
A player can be shown the exit door if he fails to deliver in consecutive games as IPL franchises are stacked with players who can replace him.
Ashwin, who has performed exceedingly well for the national side, recalled an incident when he realized that bowling in T20s was not as easy as he assumed it to be.
'If you fumble, people feel that you can't replace him' – KL Rahul on the hardships of filling in MS Dhoni's boots
Indian cricketer KL Rahul has opened up on how he has been grooming himself after being made the wicketkeeper of the national team.
However, he is also wary of the criticism that could come hurling at him since he has been filling in MS Dhoni's boots.
He was handed the gloves after Rishabh Pant developed an injury during India's three-match ODI series against Australia earlier this year.
'I will get you out in the first over' – Bhuvneshwar Kumar gives a savage reply to David Warner
As the entire world has gone into lockdown, there is pretty much no sporting event which is going on.
The Indian Premier League 2020, which would have been in full swing by now, has been postponed.
As there is no IPL, the Sunrisers Hyderabad franchise has decided to keep their fans engaged by some other means.
'I have the ability to play all formats' – Hanuma Vihari after being termed as Test specialist and finding no buyers for IPL 2020
Based on their batting style or strike rate, many batsmen get typecasted with a particular format of the game.
Many players like Rahul Dravid and Cheteshwar Pujara have suffered through this issue as they were tagged as 'red-ball specialists'.
Same is the case with Hanuma Vihaari– termed as India's 'Test specialist'.
'She's not that dumb, not me either' – Michael Clarke on the 'flushed' diamond ring rumours with Lara Bingle
Clarke, the former Australian cricketer, has dismissed the rumours that his ex-fiancée Lara Bingle flushed her $2,00,000 down the toilet after their break-up way back in 2010.
Their relationship came to the fore when the 39-year-old Clarke went back to Sydney from a tour in New Zealand after a nude photo of Lara was released to the press.
It was speculated that the picture was taken during Lara's affair with AFL player Brandan Fevola quite a few years ago.
Tim Paine reveals Cricket Australia will suffer $300 million loss if India series gets cancelled
Amid Coronavirus outbreak, the majority of the cricket tournaments or series have been postponed for an indefinite period of time.
Now, the clouds of uncertainty are taking rounds over the India tour of Australia that will take place towards the fag end of the year.
However, Tim Paine, the Aussie Test skipper revealed what all possible measures Cricket Australia is planning to make this series possible and blockbuster.
Follow us on Telegram