Cricketing Trends on Social Media today
Here's how the cricketers spent their day on Twitter and Instagram today.
Updated - Feb 28, 2021 10:09 pm
493 Views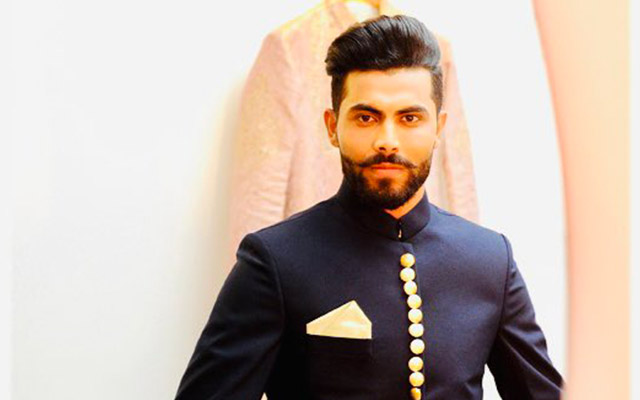 The cricketing trends on social media revolved around a number of events. Former Pakistan all-rounder Azhar Mahmood celebrated his birthday and on the auspicious occasion, he was showered with wishes from the cricketing fraternity. The likes of Shadab Khan and Imad Wasim wished him. Both Shadab and Imad are currently taking part in the 2021 edition of the Pakistan Super League (PSL). While Shadab is leading Islamabad United, Imad is leading the Karachi Kings in the cash-rich tournament.
Back in November 2020, Imad helped the Kings won the PSL for the maiden time in the history of the tournament. The Kings are currently placed second on the points table with two wins from their first six matches. The United started with two wins on the trot but then lost to the Peshawar Zalmi on Saturday. The Kings are also coming off a thumping win against the Multan Sultans.
Dinesh Karthik was over the moon after Tamil Nadu beat Vidarbha by five wickets in the Vijay Hazare Trophy. Vinay Kumar and Yusuf Pathan announced their retirements and the duo was showered with wishes from the cricket fraternity. Bengal veteran Manoj Tiwary congratulated them on retirement. Kamran Akmal was happy after the Zalmi beat the United in their last game.
1. Shadab Khan wishes Azhar Mahmood on birthday
Happy birthday aju bhai 🎂🎂🎂🎂🎂🎂🎂🎂@AzharMahmood11

— Shadab Khan (@76Shadabkhan) February 28, 2021
2. Unmukt Chand congratulates Vinay Kumar on retirement 
Congratulations @Vinay_Kumar_R on a wonderful career.Your energy on the field was infectious and your intensity towards your team was inspiring.Nice to have played alongside you and against you too.Will cherish those memories.Good luck buddy for the 2nd innings. #vinaykumar @BCCI

— Unmukt Chand (@UnmuktChand9) February 28, 2021
3. Jade Dernbach wishes Azhar Mahmood on birthday
Happy birthday @AzharMahmood11 #GOAT

— Jade Dernbach (@Jwd_16) February 28, 2021
4. Ravindra Jadeja talks about style and grace
Style isn't about what you wear. It's about how you live. #dressup #beroyal pic.twitter.com/GZitJ8W5vF

— Ravindrasinh jadeja (@imjadeja) February 28, 2021
5. Lisa Sthalekar feels the Indian cricketers are busy preparing for the IPL in the Vijay Hazare Trophy
Just going through some of the #VijayHazareTrophy scores 😲😲 What is going on? Is everyone getting ready for @IPL? Crazy hitting

— Lisa Sthalekar (@sthalekar93) February 28, 2021
6. Jubilant Dinesh Karthik after Tamil Nadu beats Vidarbha in the Vijay Hazare Trophy
Always proud of the boys and the performance 💪🏻#VijayHazareTrophy pic.twitter.com/Nv02Jy8ymZ

— DK (@DineshKarthik) February 28, 2021
7. Ahmed Shahzad wishes Azhar Mahmood on birthday
Happy Birthday @AzharMahmood11 bhai, wish u many happy returns of the day 🎂🤝

— Ahmad Shahzad 🇵🇰 (@iamAhmadshahzad) February 28, 2021
8. Imad Wasim wishes Azhar Mahmood on birthday
Birthday wishes to the great @AzharMahmood11 bhai.
May you have a great year ahead inshallah 🎂 pic.twitter.com/Oasy2BvjgE

— Imad Wasim (@simadwasim) February 28, 2021
9. Azhar Mahmood thanks Hasan Ali for birthday wishes 
Thank you Hassan ! https://t.co/4FKRs5XYkx

— Azhar Mahmood (@AzharMahmood11) February 28, 2021
10. Kevin Pietersen happy with the COVID-19 vaccination in the United Kingdom
20.5M vaccines done in UK already.

WOW just WOW!

👊🏽

— Kevin Pietersen🦏 (@KP24) February 28, 2021
11. Unmukt Chand wishes Yusuf Pathan on retirement 
Happy retirement @iamyusufpathan bhai. Knowing you has been wonderful and you are a gem of a person and of course a beast on the field. Wishing you the very best for your post retirement plans. #YusufPathanRetires @BCCI

— Unmukt Chand (@UnmuktChand9) February 28, 2021
12. Manoj Tiwary congratulates Yusuf Pathan on retirement 
Congratulations @iamyusufpathan bhai on superb career as a cricketer 👏 U have champion On and Off the field. U have entertained all of us with ur skill set. Best wishes for ur future assignments 😊 pic.twitter.com/m5oqa235YX

— MANOJ TIWARY (@tiwarymanoj) February 28, 2021
13. Manoj Tiwary congratulates Vinay Kumar on retirement 
Congratulations on a wonderful career ⁦@Vinay_Kumar_R⁩ 👏 I have always been your admirer as a performer. Under ur leadership #Karnataka has achieved so much in cricket. Respect you as a leader as well. Go well on ur future assignments 🤗 God bless pic.twitter.com/TLt4ixbuyW

— MANOJ TIWARY (@tiwarymanoj) February 28, 2021
14. Michael Vaughan wishes everyone a very good night 
Night all … !!

— Michael Vaughan (@MichaelVaughan) February 27, 2021
15. Kamran Akmal delighted after Peshawar Zalmi win their third match in succession in the 2021 PSL
Alhamdulliah good win #PZvIU #PSL6 3rd consecutive victory. Have seen some amazing performances by @WahabViki @realshoaibmalik @SaqMahmood25 @iamhaideraly 👏🏻👏🏻👍🏻👍🏻#YellowStorm #Zalmi

— Kamran Akmal (@KamiAkmal23) February 27, 2021