Five Indian cricketers who should play T20 cricket around the world
The male players currently don't take part in domestic T20 tournaments other than the IPL.
Get every cricket updates! Follow us on
Franchise T20 leagues are gaining popularity all around the world with almost every cricket playing nation having its own league. Year after year, T20 cricket is getting better, faster and even more competitive, attracting cricket lovers towards itself. Supporters coming in huge numbers to support their favorite franchise has been a regular scene all around the world. The condensed version of the game is making young domestic players quit longer formats and concentrate towards the lucrative T20 leagues around the world.
The leagues such as IPL, CPL, BBL, T20 Blast and others, by attracting players to participate from all around the globe, have helped in removing the ethnic barriers and improve world cricket relations. Not just that, these leagues have provided a platform for players to showcase their talent, get recognised worldwide and also earn a place in the international side. It is a business which gives significant profits to cricket boards, players and franchise owners while giving entertainment to the public.
While other international players come to India for playing in the IPL, BCCI doesn't allow its players to play in foreign T20 leagues. Their contracts are drafted in a way by the IPL franchises, restricting them to feature in the foreign leagues so that IPL brand remains intact. The richest cricket board cites busy domestic and international schedule of the players as a reason behind its controversial decision.
However, BCCI and IPL Governing Council are giving a second thought over its decision of not sending Indian players to overseas T20 leagues as the pressure from other boards, particularly Cricket Australia (CA) and England Cricket Board (ECB), intensifies. If putting pressure on top cricket governing body in India pays off then it would be a great opportunity for Indian players to showcase their talent and expertise in multiple leagues.
Although it's too soon to predict which Indian players, if allowed to play T20 leagues around the world, will leave a huge impact, let's for a moment think about it and come up with five best possible players. Let's have a look at players who should be allowed to play in foreign franchise leagues:
Kuldeep Yadav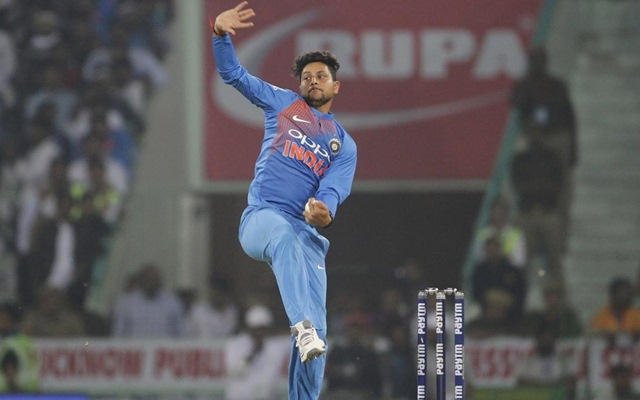 In a sport that has produced very limited Chinaman bowlers, Kuldeep Yadav was like a breath of fresh air when he came to limelight.  The 23-year-old was included in Mumbai Indians (MI) squad in 2012, however, he was signed up by Kolkata Knight Riders (KKR) in 2014 where he enjoyed most of his success. The left-arm orthodox spinner has gained a lot of success in Indian colors where he became just the third Indian bowler to take an ODI hat-trick at Eden Gardens against Australia.
He is currently the frontline spinner for the Men in Blue. With an unorthodox style of bowling, the KKR lad can be a huge success if he is allowed to play T20 leagues worldwide. With all kind of deliveries in his arsenal, and street-smart mind he has been able to dominate world class batsmen as well. Kuldeep bowls both his regular spin and googly with same line and length that makes it is harder for batsmen to pick him off the pitch.
One of the factors which differentiate him from the rest of the spinners is his ability to spin the leather on any kind of wicket and the attribute has truly been an asset. Uttar Pradesh born young spinner has taken 33 wickets in 17 T20Is so far with best bowling figures of 5 for 24, numbers which aren't worth dismissing by any means.
Hardik Pandya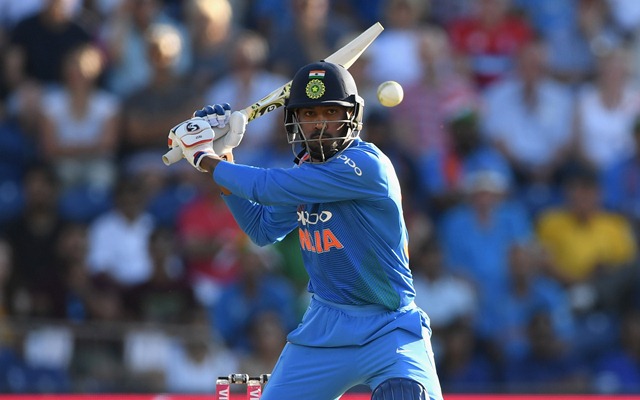 The younger of the Pandya brothers, Hardik is one of those cricketers who used the platform provided by IPL to the best and earned a call-up for the Indian cricket team. The lanky all-rounder represents India in all the three formats of the game and is a regular feature in the side particularly shorter formats. Currently, Hardik alongside Rohit Sharma is the most important member of the three times IPL winner Mumbai Indians and this can be inferred from the fact that he was retained for a whopping sum of 11 crores by Mukesh Ambani-owned franchise in IPL 2018.
The 25- year-old is tailor-made for T20 cricket and is an ideal face in the Indian line up. He is a kind of player who can take even the best of bowlers on with his aggressive batting style and can change the course of the game in a matter of few deliveries. With more than useful medium pace bowling and exceptionally great fielding skills, the Baroda born cricketer may attract many buyers from various cricket leagues. In 114 T20s played so far, Hardik has managed to score 1705 runs with a strike rate of 131.86 and has taken 87 wickets which are very impressive numbers.
Jasprit Bumrah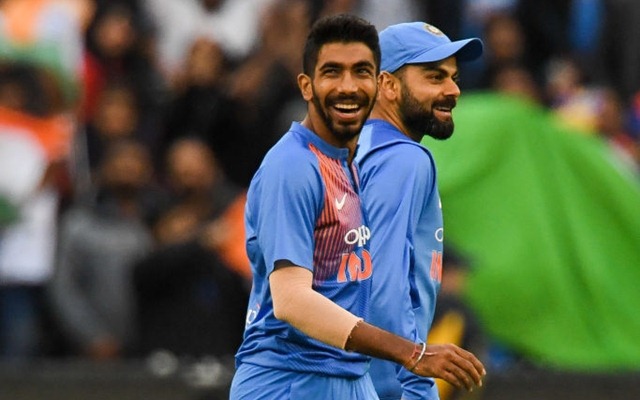 Another player to use IPL platform to his advantage was the seamer Jasprit Bumrah. Mentored by another T20 great Lasith Malinga, Bumrah debuted in IPL 6 where he took 3 wickets for 32 runs including the wicket of Virat Kohli but was dropped from the playing eleven after a couple of games. However, an impressive domestic season for Gujarat earned him another IPL season with Mumbai and since then his career sky-rocketed.
With an unusual bowling action, he is used as a secret weapon by the skipper towards the end of the innings. The hardworking 24-year-old learned the art of yorkers and variations from former Sri Lankan skipper Malinga which has become his secret weapon. Currently, Kohli's go-to bowler, Bumrah is regarded as one of the toughest bowlers to face with his slingy action and deliveries he bowls with an angle at a decent pace.
Not just that, the Ahmedabad-born seamer has a great command over yorkers and can bowl it at will with variations in pace. All these skills make him one of the best T20 bowlers in the world and a must-have fast bowler in your team if you are an owner of any T20 franchise. Currently top ranked fast bowler, the right-arm fast bowler has taken 48 wickets in 40 T20I at an impressive economy of 6.77 runs per over.
Rishabh Pant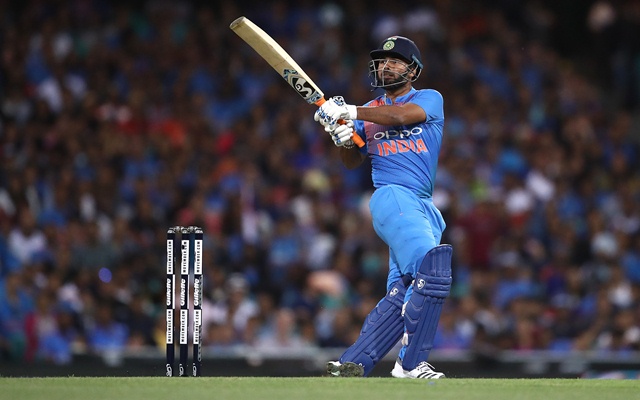 Rishabh Pant came to limelight in the 2016 U19 World Cup in Bangladesh where the youngster hit half-centuries at a decent pace. His regular aggressive exploits with the bat earned him an IPL contract with Delhi Daredevils in 2016 and since then he never looked back. Retained by the Daredevils, the Uttarakhand born batsman scored 128 runs against Sunrisers Hyderabad, which is the highest individual score by an Indian in T20. A successful IPL season earned him a place in the Indian squad.
The 21-year-old is a naturally aggressive player who can turn the game around single-handedly. Being a keeper who can also use the long handle to great effect, Pant is an ideal choice of player any franchise in the world would bid for. At such a young age, the youngster has shown great courage and confidence to compete against the best in the world and make a name for himself at this level. In 38 IPL matches, he has scored 1248 runs at an impressive strike rate of 162.71 with 128 not out as the best score.
Shikhar Dhawan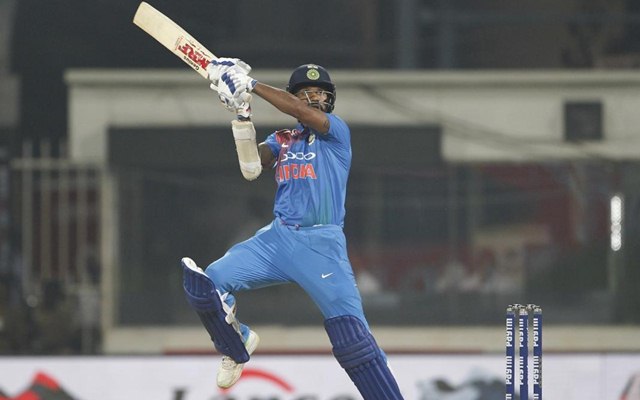 Shikhar Dhawan is one of the most important members of the Indian ODI and T20I squad due to his ability to thrash bowlers apart with brute force. The Delhi born opener is regarded as a prolific run scorer in ICC tournaments and was the main reason in India's successful run in the 2013 Champions Trophy. Starting his IPL career with home team Delhi Daredevils, the stylish opener has switched many teams before settling with Sunrisers Hyderabad. Dhawan became an integral part of SRH team and helped them lift a trophy in 2016.
The 32-year-old batsman is best suited for the shortest format of the game where raw power can fetch runs, which is why he can draw the attention of bidders from all T20 franchises around the world. Gabbar can play the anchor role as well when needed where he can switch gears according to the situation. Dhawan has had a prolific run in his IPL career, having scored 4057 runs in 143 matches with a strike rate of 123.5. In T20Is, he has managed to score 1232 runs from 46 matches with a strike rate slightly better than his IPL career strike rate.