Hardik Pandya looks back at his final over onslaught against Imad Wasim
"My only aim is to perform better day-by-day and learn till this the last ball I play in my career." says Pandya
Updated - Jun 8, 2017 4:07 pm
3.1K Views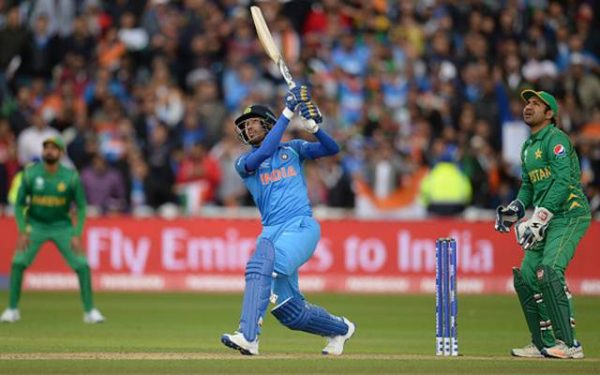 The latest sensation of Indian cricket, Hardik Pandya, in the latest interview with ICC looked back at his escapades against Imad Wasim in the final over of Indians batting innings. Hardik Pandya claimed that he read the line and length of the bowler even before he delivered.
After the Indian top-order did the bulk of the scoring, Hardik Pandya was sent ahead of Dhoni to finish the innings off in a flurry. Hardik Pandya did not disappoint as he smacked the poor offie for a six in the first three deliveries he bowled. Later on, Virat Kohli scored a boundary in between mid-off and extra cover to end the woes of Wasim.
While describing his state of mind in the dressing room, Pandya wasn't expecting an outing in the middle as according to plans, MS Dhoni was scheduled to come in before him. Hardik then stated that his eyes lit up after seeing a spinner being handed the ball.
"The plan was to go after MS Dhoni and suddenly the coach came up and told me you're up, you're next. When Yuvi was dismissed I rushed out to bat and knew it was the best situation for me. When I saw the left-arm spinner being handed the ball in the last over, my eyes lit up and told myself that it can be something amazing." quoted Pandya in the interview with ICC social media handle.
After viewing the field, the Mumbai Indians all-rounder forecasted the line and length of the spinner. "Looking at the field, I knew Imad Wasim was going to bowl wider from the stumps. The boundary was pretty long, so I knew I had to hit the ball hard. Looking back, I can see how hard I tried to hit the ball long." described the 23-year-old Indian International.
Virat's role in the middle
He then revealed that his captain too was providing him with valuable inputs. "Virat too helped me from the other end as he predicted the plans of Wasim. Obviously, his knowledge is greater than me as he has played more cricket. I was preparing myself to hit the wide ball, reading the mind of the bowler." said Pandya while praising VK.
Hardik concluded by saying that his only aim is to grow as a professional and would desire to keep on learning till the last ball he faces or bowls in his career. "If I don't perform with the bat, I always look to chip in with some wickets. I would enjoy bowling in the English conditions, even though the wickets are flat but still better than what it is in India. I don't have any expectation from myself. My only aim is to perform better day-by-day and learn till this the last ball I play in my career." winded up Pandya.