This is a massive surprise for me: Faiz Fazal
Updated - May 24, 2016 8:34 am
70 Views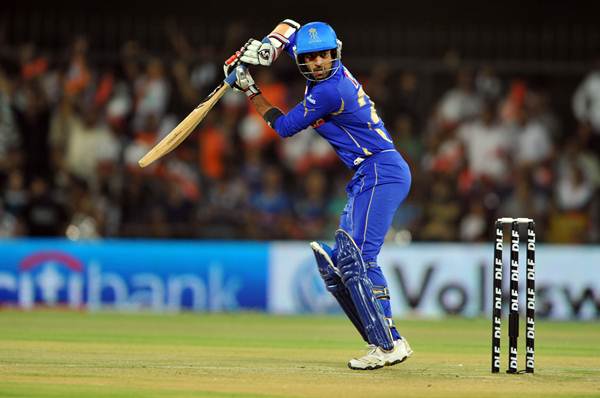 Follow us on Telegram
Faiz Fazal, the Vidarbha batsman, who is currently enjoying his time playing in Hetton-le-Hole, a small town in the north-east of England, was left awestruck when he received a call from his father in Nagpur, informing him of his selection in India's limited-overs squad for the Zimbabwe tour in June.
There was more than one reason for him to be surprised. Fazal was a relatively unknown name among cricket fans and was not part of the IPL auction in February. In fact, he had no IPL contract since 2012.
"This is a massive surprise for me," Fazal told ESPNcricinfo. "For two years before this, I kept looking up to see if I was picked every time a squad was announced. But I was disappointed each time. I've tried to consciously steer away from thoughts about selection, so to receive this news early morning from India is a big surprise, but I'm happy. It's funny how when you stop expecting something you have always chased, things start to happen."
The disappointment of having missed the Under-19 World Cup in 2004 in Bangladesh because of an injury was still fresh. Fazal was withdrawn from the squad due to a thumb injury and was replaced by Shikhar Dhawan. Incidentally, Fazal now is likely to open in place of Dhawan in Zimbabwe.
"It's a huge thrill, no doubt," he said. "Apart from playing a few games against MS Dhoni, I haven't really had a chance to interact with him. That's something I'm looking forward to. At 30, you don't really know if the chance has bypassed you or not, but I had the belief. That has kept me going. So this is a sweet moment, and I'll cherish every minute of the experience."
With over 5000 runs in 79 first-class matches in over a decade, Fazal has been Vidarbha's batting mainstay. While his numbers in the 2015-16 Ranji Trophy season – 559 runs in 15 innings at 39.92 were underwhelming, his century in the Irani Cup helped Rest of India pull off a historic chase against Mumbai in March. Prior to the Irani Cup, Fazal had also made a match-winning century for India A in the Deodhar Trophy final.
"That Irani knock gave me immense satisfaction," Fazal recalled. "I think that turned it around for me, probably. We needed 380 with nine wickets in hand on the final day. But at no stage did we think of playing for a draw. Obviously, if you do well against the Ranji Trophy champions, you will get noticed, so the plan was for me to bat through, which I nearly did. So that knock was a big confidence booster for me. In terms of batting and adjusting to short-format cricket immediately after the Ranji Trophy, I thought I did quite well in the Deodhar Trophy too."
Fazal says there is no replacement for the hard work one puts in at the first class level.
"There's no substitute for the work you put in at the first-class level. I grew up watching greats of the game scoring big runs there," Fazal said. "Flashy knocks may give you the thrill, but ultimately I wanted to score big runs. That was ingrained into me. Getting a chance to work with a few like Wasim Jaffer (professional) and S Badrinath (captain) at Vidarbha was an amazing experience. Watching them go through their batting drills, talking to them about the game, the rigours of living up to the demands season after season is something I'm fortunate to have got."
The tall left-hander is in England for more than a month, playing for Hetton Lyons Cricket Club in the Premier Division of the North East Premier League in Durham and already has two centuries in four matches.
"Playing on seaming wickets is a learning experience," he said. "Getting 100s here gives you a different kind of thrill, because it is cold, the ball moves all day, and you can't really switch off while batting at any time. I've spent a lot of time in the nets trying to play late, working on my trigger movements. I hope it will pay off. Hopefully, I can get in a couple of more games before joining the Indian team."
Fazal, however, has experience of playing in England. He had played in the Yorkshire League as a 21-year old in 2007. Fazal was then picked up by Rajasthan Royals in the IPL in the inaugural edition before he was left out in 2012.
"That was an eye-opener," he said. "To be left out of a team like the Royals was tough, but I kept expecting to be picked in the IPL, and missed out on opportunities to play competitive cricket between March and September. This year, I thought irrespective of whether I am picked or not, I will apply and seek clearance to play in England, and so far it has been a wonderful experience. I hope this experience will benefit me a great deal in Zimbabwe."
Follow us on Google News