Rajiv Shukla opens up about cricketers attending Imran Khan's swearing in ceremony
Former Indian cricketers Kapil Dev, Sunil Gavaskar and Navjyot Sidhu are among the invitees.
Updated - Aug 2, 2018 9:25 pm
2.2K Views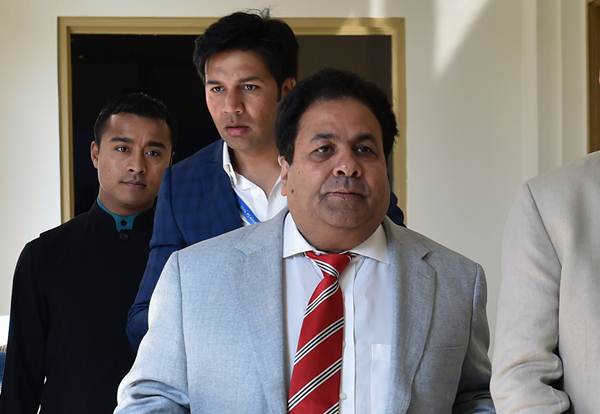 Follow us on Telegram
Rajiv Shukla, who has been a Board of Control for Cricket in India (BCCI) and the chairman of the Indian Premier League (IPL) opened up about the Indian cricketers attending the swearing-in ceremony of Imran Khan. The former Pakistan skipper is all set to take his role as the Prime Minister of the country, as his party the Pakistan Tehreek-i-Insaf ended up as the single largest party in the recent general elections.
Ahead of his oath-taking ceremony, Imran had invited his friends from India to the ceremony which had caused a huge roar amongst the public. However, Rajiv Shukla has made it absolutely clear that he has no objection to the cricketers attending the event in the neighbouring country.
All in personal capacity
"If he (Imran Khan) is inviting his friends in a personal capacity and I think if they go, then why should anyone object?" he said. Further, he added that the cricketers are entitled to go if Imran knows them personally in a capacity.
PTI under the leadership of the World Cup winning Pakistani skipper has invited former Indian cricketing stars Kapil Dev, Sunil Gavaskar and Navjot Singh Sidhu. Alongside the cricketers, it was reported that they also invited one of Bollywood's biggest star Aamir Khan to the swearing in.
Sidhu confirms the invite
According to ANI, Sidhu had confirmed that Imran had invited him personally for his swearing in ceremony which is expected to take place in this week. Whereas Kapil said he didn't receive an invitation yet and will consider it if the Indian government approves the visit.
According to figures provided by the Election Commission of Pakistan with 116 votes under the party, PTI has emerged as the largest single party in the country as results were declared for 270 of 272 National Assembly constituencies.
Follow us on Google News