Shah Rukh Khan created KKR and then removed Sourav Ganguly: Abhijeet Bhattacharya
In KKR, Ganguly didn't have the greatest of times and also had a souring relationship with John Buchanan.
Updated - Sep 10, 2020 9:00 am
1.8K Views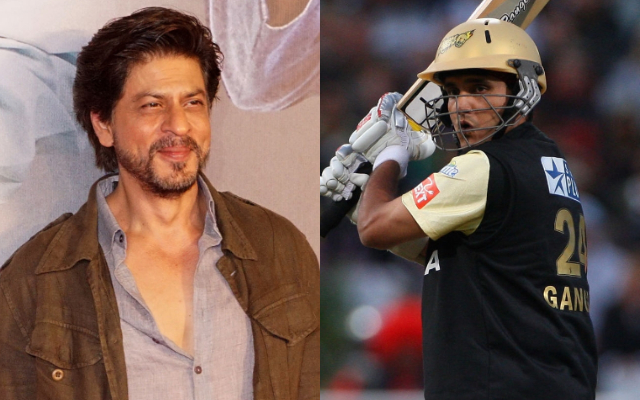 Sourav Ganguly's stint with the Kolkata Knight Riders (KKR) turned out to be a controversial one. He was appointed as their skipper for the inaugural season, but the team couldn't make the semis. Then in 2009, he was sacked as their captain and before the 2011 auction, he was removed as a player as well. His souring relationship with Australia's John Buchanan didn't help his cause either.
In 2011 he went unsold after which he joined the now-defunct Pune Warriors India (PWI) as a replacement of fast bowler Ashish Nehra. Almost a decade after Ganguly's stint with KKR, veteran singer Abhijeet Bhattacharya slammed team owner Shah Rukh Khan for mistreating 'Dada'.
Sourav Ganguly showed us what is the role of a captain in cricket, says Bhattacharya
Bhattacharya isn't a huge fan of the IPL and reckons that it should be an Indian affair where he believes that foreign players hog the limelight. "I don't waste my time watching IPL. Rather I would play gully cricket. That is more entertaining for me," the 61-year-old Bhattacharya was quoted as saying in a chat with Sportskeeda.
The veteran, who has worked with the Knights team owner in Bollywood, said that Ganguly was demoralised. Abhijeet didn't mince any words to slam Greg Chappell and Kiran More as well. The Ganguly-Chappell saga is an open secret and it remains to be one of the darkest chapters in the history of Indian cricket.
"Shahrukh Khan created KKR and then removed Sourav Ganguly. It seemed like he came only to do that. Sourav Ganguly showed us what is the role of a captain in cricket, but then the likes of Greg Chappell and Kiran More demoralised him. Next, Shahrukh Khan said that remove him and elect another guy. So, to demoralise him so much was wrong," he stated.
In his IPL career, Ganguly played 59 matches where he scored 1,349 runs at an average of 25.45. He last played a match in the tournament back in 2012 against the Knights itself at the MCA Stadium in Pune. At the present point in time, he is the BCCI president and has been lauded for his tireless efforts for the development of Indian cricket.