Sri Lanka's iconic venue likely to lose international cricket
The November Test against England could be the last international match at the venue.
Updated - Jul 21, 2018 4:16 pm
697 Views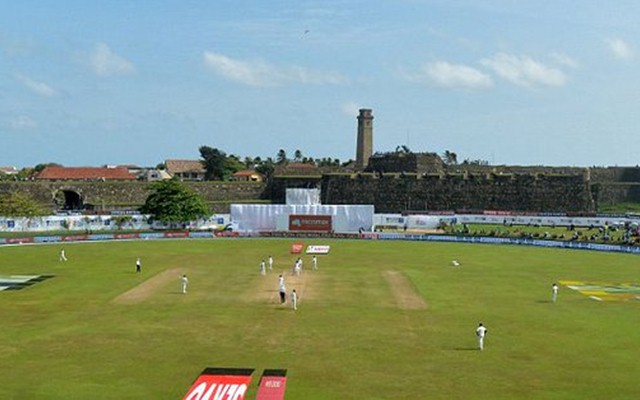 Follow us on Google News
One of the most iconic cricket venues in Sri Lanka is at the potential threat of being abandoned. The Galle International Stadium is reportedly in line to get demolished in the coming time. The venue is known for attracting a lot of tourists owing to its picturesque location. However, the unauthorised construction of the pavilion stand at the venue has now forced the government officials to take a stern call on the venue.
The pavilion blocks the view of the Dutch Fort and this has brought the fort at the risk of losing the UNESCO World Heritage status. As per the recent reports in Cricbuzz, UNESCO has no issues with cricket matches being staged at the Galle stadium. However, they want the 500-seating capacity pavilion removed as it blocks the view of the fort from the Galle main road.
The Cultural Affairs minister of the country has clearly stated that the choice is quite clear for the government. "We have to decide if we want to remain in the World Heritage list or keep the pavilion," Cultural Affairs Minister Wijeyadasa Rajapakshe said in the parliament.
The pavilion was constructed in 2008 when the entire stadium was reconstructed. The stadium had earlier faced severe destruction during the 2004 Tsunami. While the Cultural Minister has hinted at the demolition of the stadium, the Sports Minister has confirmed that there will be no immediate action.
This, in all likelihood, suggests that the England Test in November this year will be the last international match at the venue. "We want to maintain the World Heritage status for the fort. We will work out an alternative for the cricket stadium," Sports Minister Faiszer Musthapha said.
Jayawardene bats for the venue
Meanwhile, former Sri Lankan skipper Mahela Jayawardene expressed his disappointment at the news. He urged the government to reconsider their decision about the iconic Galle venue. "This is sad! Galle cricket ground has a unique place in international test cricket history for its location. Also one of the most successful venues for the national team. I would like to plead and humbly request authorities and SL government to reconsider this decision," he tweeted.
This is sad! Galle cricket ground has a unique place in international test cricket history for its location. Also one of the most successful venues for the national team. I would like to plead and humbly request authorities and SL government to reconsider this decision.. https://t.co/H01PlNANAH

— Mahela Jayawardena (@MahelaJay) July 19, 2018
Follow us on Telegram