The name of Rishabh Pant will be bigger in Indian cricket, mark my words: Ian Smith
Rishabh Pant has failed to prove his worth in the ongoing Test series against New Zealand.
Updated - Feb 29, 2020 11:25 am
2.6K Views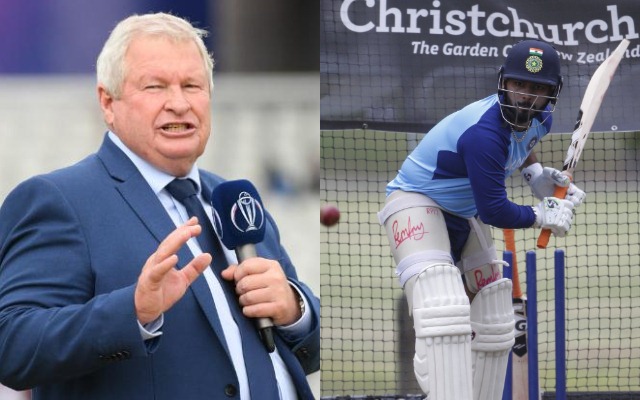 Rishabh Pant, the left-handed wicketkeeper from India has been under the scanner for long due to his poor performances in international cricket. But, the Indian team management has still shown their trust over the calibre of the youngster and they have handed him with ample of opportunities. Moreover, they look to continue with the same in the near future. Now, Ian Smith, the former Kiwi skipper turned commentator has backed Rishabh Pant as he feels that the 22-year-old will surely make his name on the back of his talent.
The 22-year-old was picked in Team India as a replacement for the veteran wicketkeeper MS Dhoni, who is moving in the fag end of his career. There were lots of expectations from the talented Pant but he failed on the majority of the occasions. There is a question over the abilities of the Delhiite but a sudden dip in his form has become his biggest nightmare. Suddenly, his bat has stopped smoking runs whereas he has also faced the heat of the fans for his poor wicketkeeping in the limited over format.
Ian Smith feels Rishabh Pant has a bright future in Indian cricket
So far, he has scored 374 runs in ODIs at an average of 26.7. Meanwhile, the same story continued in T20Is where he has a career average of 20.5. At the moment, nothing is going in favour of Rishabh Pant but the Indian team management is offering him the opportunities to prove his worth in the national side.
Ian Smith, the former Kiwi player said that Pant is going to be a great performer for Team India in the future. Currently, he is going through a learning phase that might have taught him the values of patience in international cricket. There is nothing that will stop Pant, who is going to be a bigger thing in Indian cricket.
"We are going to see a lot of Pant. It's not about just playing the game but living it. Maybe, he has to learn a few things and they [team management] are teaching him the virtues of patience. The name of Rishabh Pant will be bigger in Indian cricket. Mark my words," Ian Smith said as quoted by Mid-Day.
Rishabh Pant is currently on a tour to New Zealand where he is currently playing in the 2nd Test of the two-match series. It was expected that he might come out with some brilliant performances but that has not been the case so far. The youngster registered the scores of 19 and 25 in the first Test followed by his dismissal for a score of 12 in the ongoing game.
Watch: Irfan Pathan's interview post his retirement