IPL 2021: Andre Russell throws light on bizarre superstitions he believes in
The Caribbean star also believes in doing certain things before entering the field.
Updated - Apr 23, 2021 4:11 pm
5K Views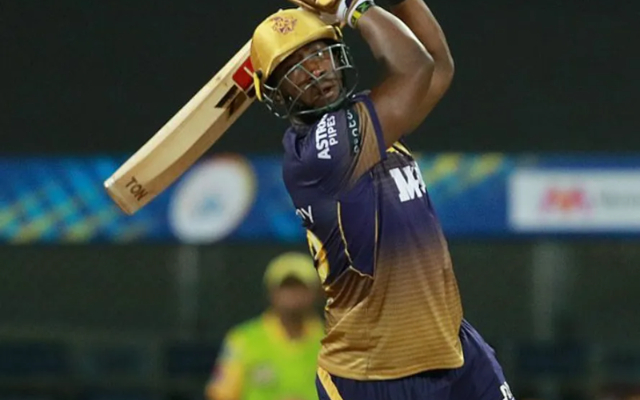 Cricketers around the world are known for having some superstitions attached to them. Players believe that certain things work out well for them when they stick to certain rules. In the same turn of events, KKR superstar Andre Russell has revealed some of his superstitions and what he does while moving on to the cricket field. The West Indies hero threw light on two things he believes in before starting to play.
KKR spent some time with Shivam Mavi and Russell for their Knight Club series and got out some exciting observations. While talking about his superstitions, Russell added that he puts his left leg first over the rope while entering the field and he also believes in tapping his bat as many as four times before facing his first delivery.
Andre Russell on his superstitions while playing
"Yeah of course. Every player has superstitions. Some are over the moon, while some are simpler. My superstition would be making sure that my left leg goes over the rope (first) before I enter the field. I tap my bat four times before the bowler approaches me. If I don't do that, I feel that I am not going to do well when that ball is bowled," Russell revealed while talking to KKR.
KKR in talk with Andre Russell and Shivam Mavi
Tap, tap, tap, tap, 𝗕𝗢𝗢𝗠 💥

Even #MuscleRussell himself has his superstitions, and they happen to be totally opposite to those of @ShivamMavi23 😅@Russell12A #KKRHaiTaiyaar #IPL2021 pic.twitter.com/9xrlDz2mc8

— KolkataKnightRiders (@KKRiders) April 23, 2021
The Caribbean was at his usual best in his last match against CSK. Though KKR lost the game by 18 runs, Russell kept the hopes of Kolkata fans alive while he was there on the crease. His fiery 22-ball 54 meant that his team came closer to the massive target. While talking to Russell, the 22-year-old pacer of KKR, Shivam Mavi also talked about his superstitions which turned out to be the opposite of the Caribbean star. Mavi is yet to play for his team in IPL 2021.
"Yes, I have my superstitions as well. When I go to the ground, I put my right leg forward first. Yes (It is the other way round to Andre Russell's!)", concluded Mavi.