Sunil Gavaskar unimpressed with Virat Kohli leaving out Bhuvneshwar Kumar in Perth
India went in with an all-pace attack in Perth.
Updated - Dec 18, 2018 2:12 pm
271 Views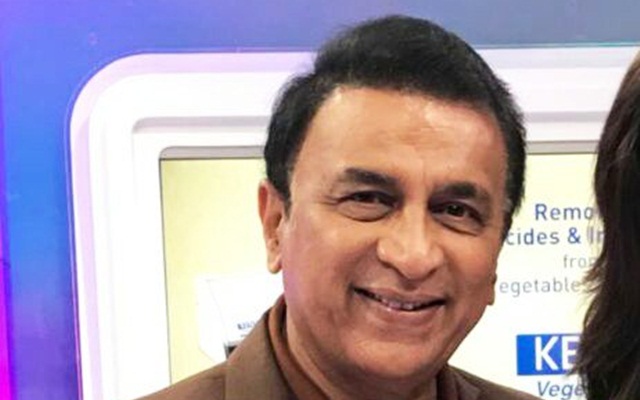 The selection of playing XI by India has come under the scanner on a number of occasions by now and following the 146-run defeat in the second Test in Perth, the daggers were out again. Former India captain Sunil Gavaskar was critical of the visitors' planning for the tour after Kohli said in the post-match conference that Umesh Yadav was picked ahead of Bhuvneshwar Kumar for the game since the latter has not played much of longer-format cricket of late. Gavaskar asked what is the point then to carry Bhuvneshwar Kumar to Australia if he is not going to play because of lack of practice.
India though included Bhuvneshwar, who hasn't played a Test since January owing to injury, in the 13-member squad on the eve of the Perth Test, he did not make the final cut even though the visitors chose to play four seamers. Yadav was picked in place of an injured Ravichandran Ashwin who had a decent game in Adelaide where India won. Yadav's pick was facilitated by the fact that he took a 10-wicket haul against the Windies in a Test in Hyderabad in October but the fast bowler couldn't bag more than a couple in Perth.
"When Kohli spoke about choosing Umesh [Yadav] over Bhuvneshwar [Kumar], he gave the reason that Bhuvneshwar has not played much four-day cricket. So where is he going to play now? He has not played anywhere. Why bring him, why bring him to Australia? He [Bhuvneshwar] hasn't played anything, now what are you going to do?" the 69-year-old Gavaskar, whose record of five Test centuries in Australia was bettered by Kohli in this game, told Sony Sports in the post-match show.
Gavaskar reiterates his view on more practice games
Gavaskar also reiterated his view that India should be playing more practice games in between international matches. India have played only one practice game in the ongoing tour of Australia that started on November 21. It was against Cricket Australia XI which ended in a draw after almost all the Indian batsmen played decently. In the previous two Test series played abroad, India played just one practice game which was in England (even that four-day game was reduced to a three-day affair because of weather conditions).
Gavaskar said India could afford to play a three-day game even after taking a couple of days break following the Perth Test since they have more than a week from now before the third Test begins in Melbourne on Boxing Day. "If that had been planned from a year earlier, I think it could have been organised," the 69-year-old said.
"You play a 3-day game, your Rahuls and Vijays, the guys who are out of form, the Bhuvneshwar Kumars, they all could have got a little bit of a workout. Mayank Agarwal if he has flown in, he gets a workout," the legendary batsman remarked.
[interaction id="5c16274b2ba69eb22a41224d"]