Top 10 Umpires who have officiated most tests
Get every cricket updates! Follow us on
Top 10 Umpires who have officiated most tests: Being an umpire, especially in test matches, is one of the hardest things to do in cricket. Not only you have to stand the entire day under the blazing sun, but he also has the responsibility to concentrate on each and every ball without lapse. With technological advances in the name of DRS nowadays, an umpire's caliber is judged based on his correct decision making tendencies.
But some umpires, in this era and in an era where the field umpires used to be the ultimate decision authority as far as decisions are concerned, managed to stay at a level above everyone. And the number of test matches officiated can be one of the primary parameters to judge an umpire's caliber.
Here goes the list of Top 10 Umpires who have officiated most tests:

10. Dickie Bird: 66 matches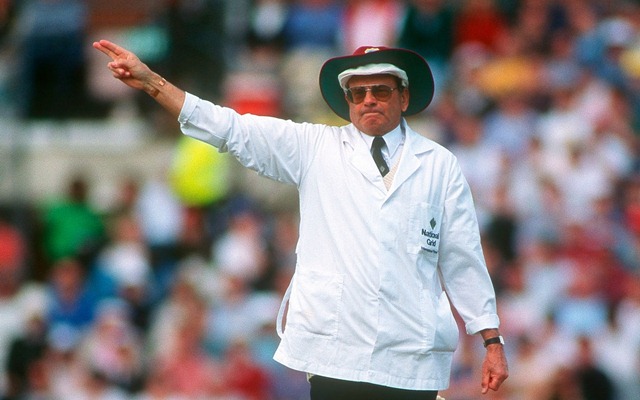 Dickie Bird, during his umpire days, was one of the most respected umpires in the circuit. With a quirky sense of humor and with an impeccable ability to diffuse tense situations between players, he was also known for his top quality decision making. After an average career as a cricketer for Yorkshire, having played 93 matches and scored about 3314 runs, he retired pretty early at the age of 32, and started his umpiring career. And the rest is history. He was awarded MBE in 1986, and still remains one of the most respected figures off the field.