Sarfraz Ahmed plays mind game ahead of Asia Cup game against India
India take on Pakistan in the Asia Cup game tomorrow.
Updated - Sep 18, 2018 9:27 pm
493 Views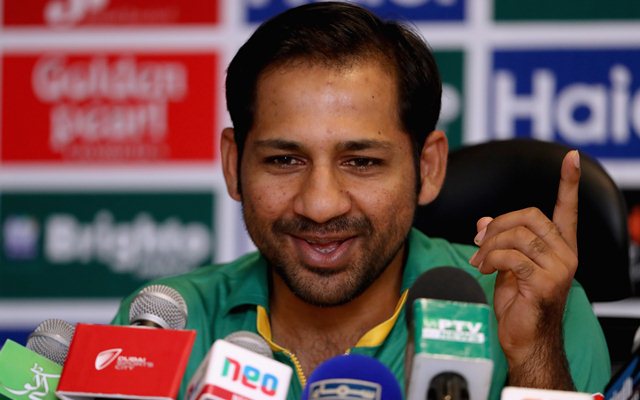 Follow us on Telegram
India and Pakistan will renew their famous rivalry on the cricket field in Dubai on Wednesday when they take on each other in a group game in Asia Cup. And as always, the rivalry is preceded by a psychological pressure game and it was no exception this time either. Pakistan captain Sarfraz Ahmed fired the first salvo on the eve of the clash saying the Men in Blue will be under pressure during the match.
Ahmed's remark was shaped by the twin factors of India losing their last few series in England and the absence of their regular captain Virat Kohli who has been rested after the gruelling tour of England. The two teams last played in the final of the Champions Trophy in England in June last year and it was Pakistan which had prevailed on that instance, thrashing the arch-rivals by 180 runs.
India's last few performances haven't been good
"As a team, definitely they will be pressure, but if they look at this event – it is a new event, new environment. Obviously, as a team, there will be a pressure that their last five-six performances have not been good, but I believe it'll be a good game between India and Pakistan," Sportstar quoted Ahmed as saying on September 18 ahead of his team's training.
A lot of pundits have also favoured Pakistan in this Asia Cup owing to the fact that they play in the UAE often as it is their 'home ground' in the absence of international assignments on their own soil.
India will be led by Rohit Sharma in the tournament and though the latter has excelled as captain both in international and domestic tournaments, Sarfraz said the absence of Kohli at the helm could be a factor.
"Obviously, for them as a team, your captain for the last few years is not there. I don't know what's Rohit's thinking, if he's carrying forward the same thinking as Kohli. It could be that there's a change in frame of mind for them in the team. Kohli is a big player, obviously, it'll make a difference for them. But, they also already have the sort of players in the team that have performed well for the team in the past."
India and Pakistan have locked horns 129 times in the ODIs with the latter having a 73-52 lead. In Asia Cup, they have played each other 11 times with both teams winning five matches while one game remained inconclusive.
Follow us on Google News